quick order form
Add items one at a time by entering their sku.
submit purchase order via :
Mail : 208 NW 6th Ave, Hallandale Beach, FL 33009
Phone : 1-954-556-6667
Fax : 1-305-514-0047
Email Id :sales@dkhardware.com
Questions? We can help! 877-509-8040

Use your own order form
OR
It's easy and convenient to install plus, it saves you the hassle, space, and cost of stocking five different conduit bodies. They're competitively priced and give maximum functionality.
Arlington's Low-Profile Cord Connector has a unique grommet with gripping fingers. These connectors have the largest cord range in the industry, so there are fewer items to stock.
The combination hubs from Arlington are threaded for rigid and include setscrews for EMT. They are listed rain tight with rigid and concrete tight when taped for EMT.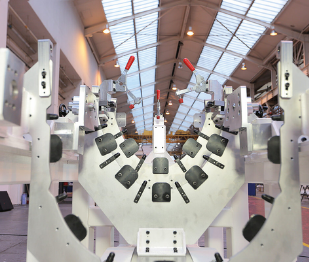 Our floor boxes are a combination of capacity, durability, flexibility, and ease of installation. A flawless solution for A/V, electrical power, and communication projects
Our non-metallic connector provides a smooth, gradual radius bend. Wiring is easily pulled or pushed through the fitting, and there are no sharp edges to strip the wire.
Kits are available with a choice of installing, UL-listed receptacles: tamper-resistant (TR), tamper and weather-resistant (TWR) GFCI, or combo receptacle with TR and two USB ports.
Arlington Industries Inc. is committed to new and innovative product development. The company monitors the industry closely to develop products that offer very specific and innovative solutions to job site issues and situations. Arlington's commitment is easily recognized by the more than 500 new or unique products we've introduced in the last ten years

Arlington Industries, Inc. started manufacturing in 1949, and its early years served the electrical industry as a regional supplier of zinc die-cast fittings. Since 1956, Arlington has become a leading manufacturer of traditional metallic and non-metallic fittings and connectors. We are a global leader in the development of unique and innovative electrical and communications products. We make products that meet and exceed the changing needs of electrical distributors and contractors, with most of our products made in America.