About Arrow
Manufacturing a wide range of security and hardware solutions for residential and commercial needs.
SHOP ALL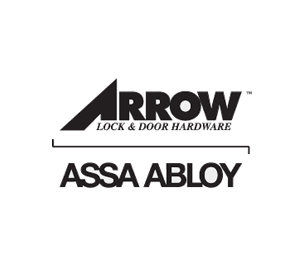 OVERALL CUSTOMER RATING
Company Profile
When you're in search of a comprehensive source for security hardware, you'll discover that quality and value converge at Arrow Lock & Door Hardware. With our extensive range of locks, cylinders, exit devices, and more, Arrow is your trusted partner, offering precisely manufactured products that meet the most stringent standards in the industry. We take pride in delivering hardware that not only enhances security but also provides exceptional value, ensuring the satisfaction of security professionals and customers alike.
Arrow specializes in creating locks and security hardware tailored for security professionals who make their livelihood by installing, recommending, and servicing locks. These experts understand that only one brand can provide the broadest array of door locks and hardware, electronic access control, entrance automation, mechanical and smart keys,
security doors
and partitions, mobile access solutions, cylinders and lock cases, hotel locks and safes, solutions for residential applications, secure identity solutions, glass and
aluminum door hardware
, accessories and maintenance products. Arrow's diverse product lineup includes locks, cylinders,
exit devices
, and much more, designed to cater to a wide range of security needs. We prioritize precision engineering and quality craftsmanship to ensure that every Arrow product is not only effective but also cost-effective.
Dedication to Security Professionals
Arrow Lock & Door Hardware goes beyond manufacturing exceptional security products; we also offer valuable services to meet the needs of security professionals. Our commitment is to provide security experts with the resources they require to offer high-quality solutions at an affordable price. With Arrow, security professionals have access to an outstanding hardware value that empowers them to deliver top-tier security solutions to their customers. Arrow is not just a hardware provider but a dedicated partner for security professionals who seek the perfect balance of quality and affordability in their solutions.
DK Hardware offers a vast catalog of hardware items, including door and window hardware, architectural hardware, glass hardware, tools, and accessories. Whether you're a DIY enthusiast, a contractor, or a business owner, DK Hardware ensures that you have access to top-notch hardware and tools to meet your project requirements.

Resources
Address
Frankfurter Straße 211
Neu-Isenburg, Hesse 63263 Germany