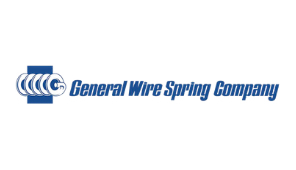 We specialize in the design and manufacture of custom extension, compression, and torsion springs, as well as wire forms. Our line of sewer and drain cleaning equipment is the toughest tool down the line. Check out our product line here.

General Wire Spring Company custom designs and manufactures springs from a vast selection of materials. We can get heavy-duty spring quotations back to you promptly – offering recommendations on how to reduce costs, improve performance and provide the optimal design for your custom spring needs. To further assist you, we offer in-house machining, painting, and assembly work. Since 1930, thousands of customers and businesses have trusted us with all of their custom needs for compression springs, torsion springs, extension springs, and drain cleaners.

Our torsion springs are close wounds, with a reduced coil diameter and an increased body length to ensure precision, safety, and durability.
Our extension springs store and absorb energy by resisting a pulling force with a variety of attachments, machine loop ends, and crossover loop ends.
You have not seen how clean and easy drain cleaning can get if you have no used a General Wire Spring drain cleaner machine!
For the perfect heavy-gauge wire with unparalleled strength and flexibility check our Flexicore cables for all sink, shower, toilet, and laundry drain lines.