About AUVECO
Distributes the world's largest selection of specialty and automotive fasteners and clips.

SHOP ALL
TOP CATEGORIES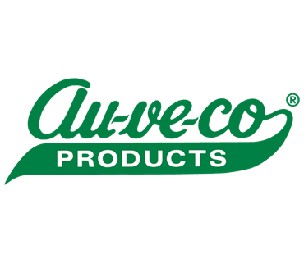 OVERALL CUSTOMER RATING
Company Profile
Founded in 1916, Auveco distributes the world's largest selection of specialty and automotive fasteners and clips. You won't find a larger selection of high-quality parts anywhere. For over a century, Auveco has been the leader in the Automotive Aftermarket Fastener Industry. As the industry changes, we continue to empower our employees to serve the customer with the highest standards of excellence. The brand's goal remains the same as it was a century ago: complete customer satisfaction with our products and services and we back that up with a 100% guarantee. The Auveco catalog is regarded as "The Encyclopedia of the Automotive Body Hardware Industry." We believe when our customers succeed, we succeed!
Automobiles changed life in a profound way. As we continually strive to service our customers across the country and beyond, it's no wonder that when people around the world think of Automotive Body Hardware and Specialty Fasteners, they think of Auveco. Find a range of Auveco products here at DK Hardware.

We are not satisfied with just having the best quality and service in the industry today. We continuously keep looking ahead and keep adding depth to our current products and expanding into new product lines.
We, at Auveco, service our customer's needs through our worldwide network of authorized distributors and market through traditional channels of distribution. We offer three types of packaging: small unit package quantities, large bulk quantities, and a one-price package retail program.
Complete Customer Satisfaction
System upgrades, enhanced speed and reliability, and process improvements drive our ability to support customers who rely on 24/7 availability to our site. Also, we welcome EDI inquiries and provide features on our E-Commerce site that enable the easy and quick upload of electronic order files directly into our system.
We supply quality products to the companies that impact the food industry. Some of our top products include rivets, molding clips, retainers, clips, and fasteners.

Resources
Address
PO Box 76548 100 Homan Drive
Cold Spring, Kentucky 41076 United States
Contacts
+1-800-354-9816
+1-859-341-6450
+1-859-331-5590
https://www.auveco.com/