Satisfying Customers in Challenging Environment

SHOP ALL
TOP CATEGORIES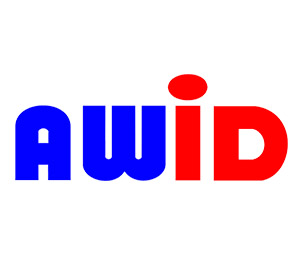 Company Profile

AWID- Applied Wireless Identifications Group, Inc. is a worldwide leading provider of RFID products and solutions for embedded markets, security industries, and fast-growth value-added RFID solutions. With a focus on OEM, distributor, VAR, and SI channel management, AWID has been able to capitalize on current industry trends, effectively address solution issues, and rapidly grow its business. Our products provide real-time visibility within all points of the supply chain, speeding up and increasing the accuracy of inventory operations.
The products offered by AWID are reliable and durable for long term use. Explore this useful video for portable tag installation. Do check AWID's products here at DK Hardware.
Update your business operations by using our latest technology control systems. Our access control panels determine who, when, and where can enter and exit.
The tracking and movement of goods throughout the facility and set zones or locations enhance goods' visibility as they travel through the supply chain.
Automated Vehicle Identification System
Our advanced Automated Vehicle Identification System (AVI) uses advanced RFID technology to identify a vehicle as it passes the RFID reader.
To find a document anywhere within the work area and quickly locate documents if they are left in an unmonitored space.
AWID's flexible, industry-standard RFID modules, readers, and antenna are designed to be embedded into other products.