TOP CATEGORIES
BEST SELLERS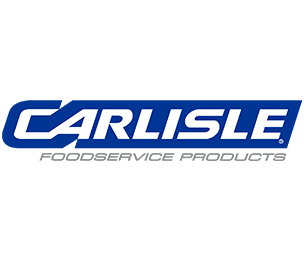 Quality and Powerful Support
As an industry leader, Carlisle Foodservice Products is synonymous with quality and innovation. With a focus to provide its end-user markets with unparalleled experiences, Carlisle makes constant efforts to keep its operations thriving and customers satisfied.

Company Profile
Carlisle Foodservice Products has been a benchmark for quality, value, and innovation since the 1970's. With an assortment of products like cookware, storage containers, dinnerware, dispensers, janitorial and washing equipment, and serving supplies, Carlisle dedicates itself to designing and creating professional grade products that promise durability and versatility. Carlisle is committed to designing, manufacturing, and sourcing functional, heavy quality, professional-grade solutions that add day-in-day-out value to your operations. With product lines including Flo-Pac® and Sparta®, and Dinex, Carlisle provides excellent solutions for the foodservice, healthcare, sanitary and janitorial maintenance industries.
Carlisle's proficiency for designing products that safely handle food is proven by its colorful product collections made with superior sealing.
Carlisle offers break‑resistant, versatile, and stylish bowls, platters, and crocks that make your deli service easier.

Waste Management Products
Designed for heavy use, Carlisle's line of waste management products features rugged construction, which makes them work as hard as you do.
From heat lamps to scoops, cutting boards, and measuring cups, Carlisle offers a comprehensive portfolio of durable and versatile products.