How to replace Shower Door Handles and Knobs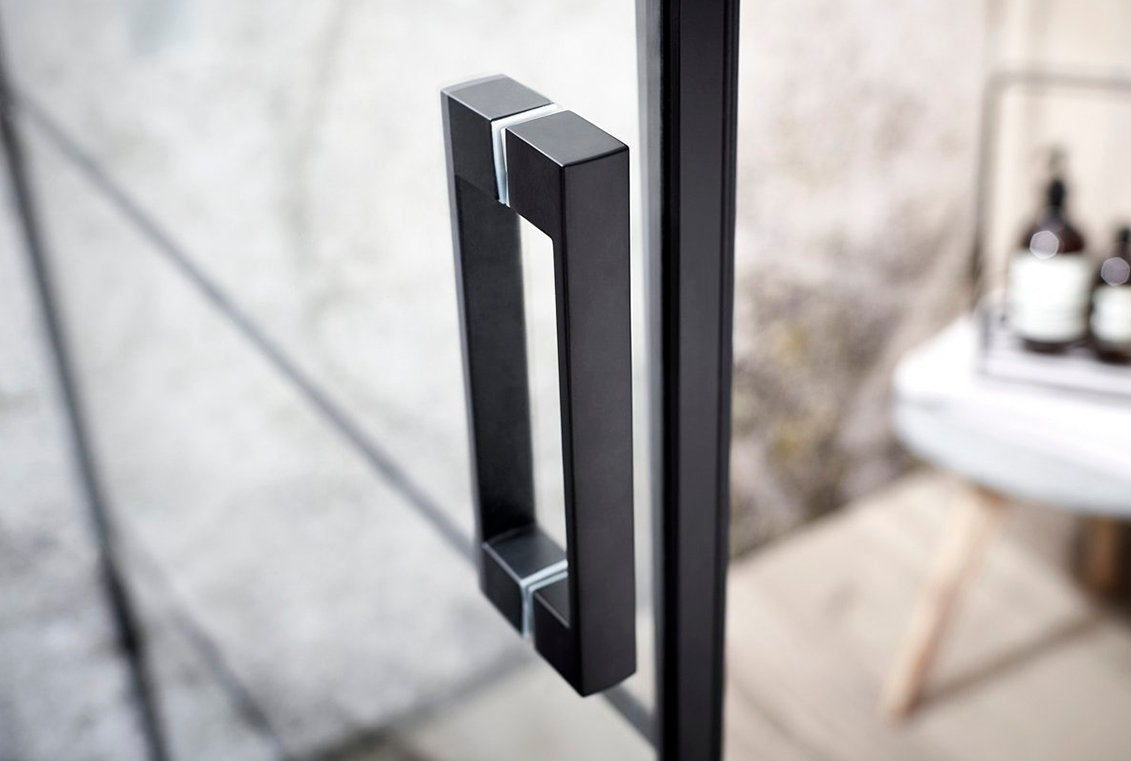 Replacing handles and knobs on a shower door is a simple project that can be completed in minutes. Shower doors feature handles on each side. The handles can be knobs or a handle with multiple connection points to the door. The handle can either be on one or both sides of the door. Over time, these handles and knobs may become faulty and need to be replaced. Want to know how to install shower door handles? Read our tips below.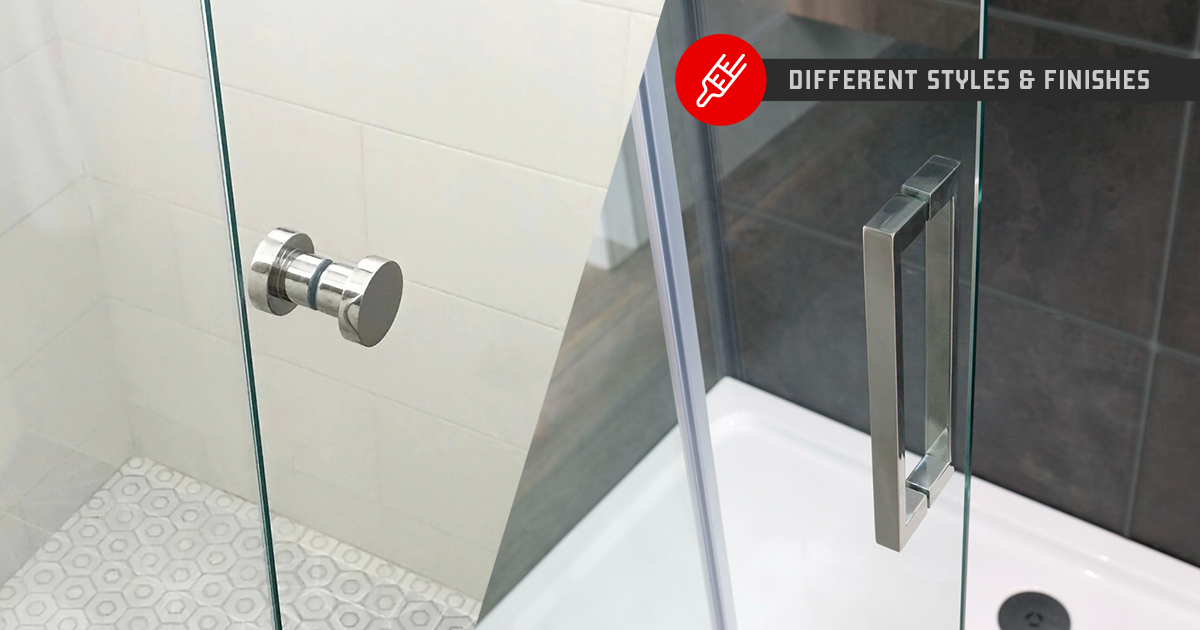 Remove the Original Shower Door Handle
Before you install a new shower door handle, you will need to remove whatever is already in place.
Start with removing the end cap. An end cap is a small piece of metal that sits on the inside surface of the door, holding the handle in place.
If it is too stiff to be removed by hand, you can use a set of pliers to get the job done. Turn the metal in the counterclockwise direction; once it is loose enough, complete the removal of the end cap while making sure to catch the handle with your free hand.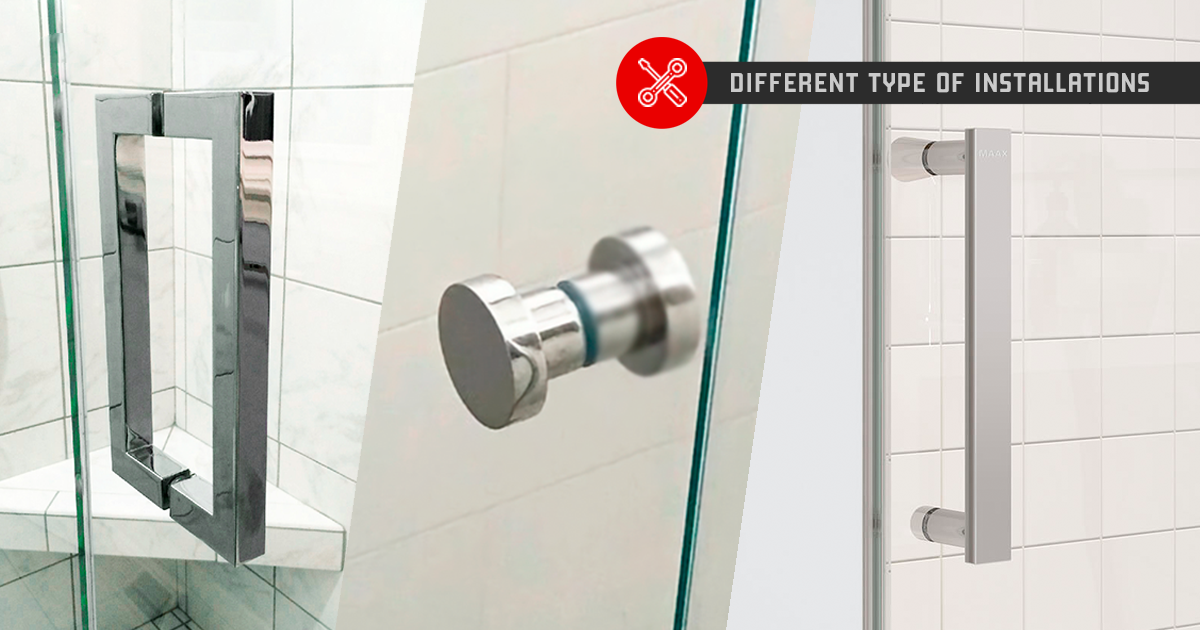 Installing the New Door Handle
For a double-sided handle:
Before fitting any new shower door handles, you should clean the predrilled holes in the door where the handle was attached. Use a damp cloth for light cleaning if the door has mineral build-up.
Decide where the natural position of the door handle is, and line it up with the predrilled holes in the door. Then slide the threaded end or ends of the new handle through the holes in the door.
Next, thread the end cap of caps on with a clockwise turn until they are flush with the glass door.
Once the handle is in place, you can use masking tape to hold it securely.
Line up the interior shower door handle with the exterior one and screw them using a screwdriver and screws. After that, you can remove the masking tape.
For a single handle:
We have to follow the same method as we did in the case of double handles. Only this time, you will have to attach the end cap in place of an inner handle. But you need to be careful that you don't scratch or damage the door. To prevent this, it is advisable to cover the end cap in a piece of cloth.
DK Hardware has an extensive range of shower door handles and knobs that will perfectly suit your shower doors. Here are a few of them: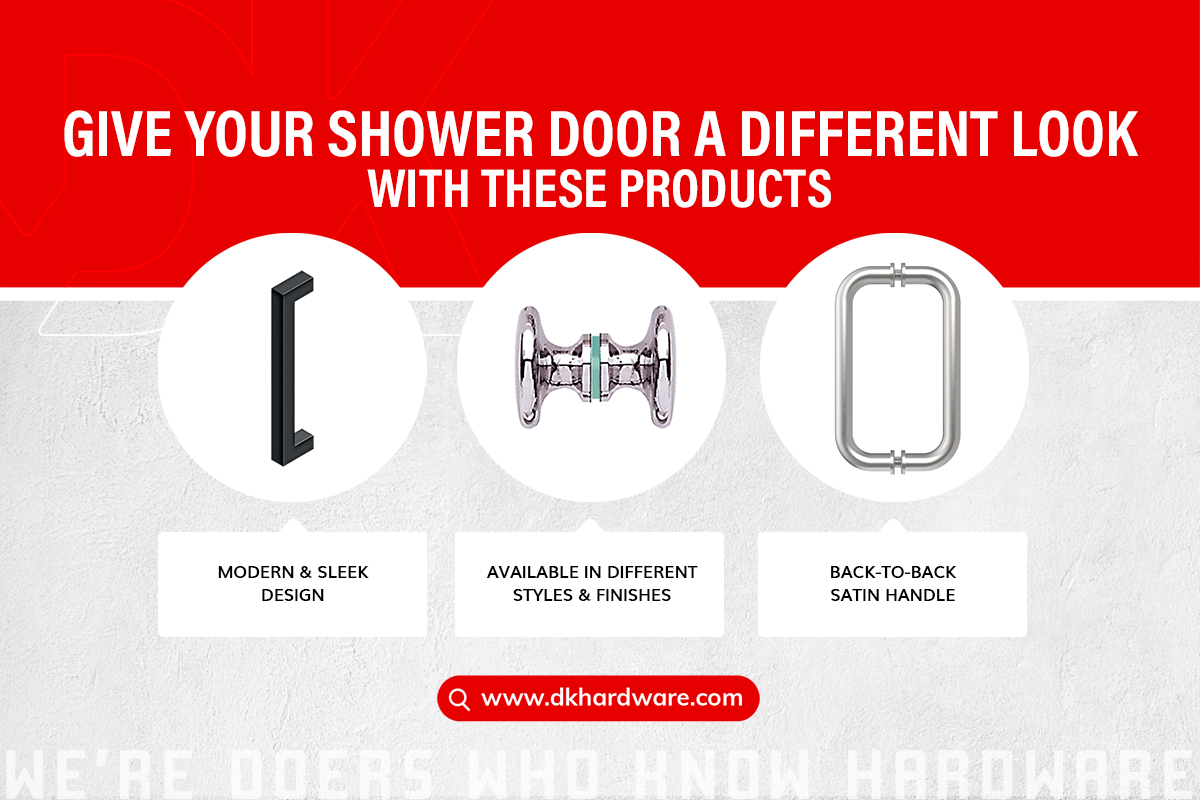 DK Hardware features a wide range of shower door handles and knobs for your various commercial and residential needs. We are confident you will find your pick with different handles available. Click on any link on this blog to be redirected to some of the best options.
For any specific questions, feel free to reach out to us!
For quotation, contact via email: sales@dkhardware.com or
Toll-Free: 877-509-8040