About Charlotte Pipe and Foundry Company
A variety of plumbing solutions including PVC DWV bushing, foam core pipe, sewer and drain pipe, and more in cast iron, PVC, CPVC, ABS, and more.
SHOP ALL
TOP CATEGORIES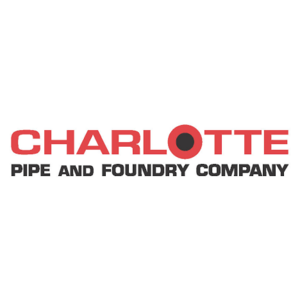 OVERALL CUSTOMER RATING
At Charlotte Pipes, the focus is on more than supplying excellent pipes and fittings. The commitment to excellence extends beyond the top-notch products. Choosing Charlotte Pipe means embarking on a journey with a dedicated team determined to shape the future of plumbing solutions.
Continuous innovation aims to improve plumbing methods, providing seamless solutions that exceed expectations. Beyond product quality, plumbing contractors and engineers are empowered with the necessary knowledge to tackle complex challenges. The team provides constant support, offering technical insights, planning assistance, and an unwavering commitment to ensuring success.
Explore a diverse range of products spanning various categories, including PVC DWV bushing, PVC foam core pipe, sewer and
drain pipe
, dual-rated pipe, plug, reducing tee, cut pipe,
foam core pipe,
test cap, flush cleanout tee, double wye, CPVC reduce MIP adapter, cap, street elbow, and more. Each item undergoes meticulous craftsmanship and adheres to the highest quality standards to ensure durability and optimal performance.
At Charlotte Pipe, a commitment to excellence extends beyond individual products. This dedication is reflected in the seamless integration of offerings, forming a comprehensive system that includes cast iron, PVC, CPVC,
ABS
, and FlowGuard Gold pipes and fittings. This commitment is an ongoing journey, driving continuous process improvement to enhance customer satisfaction.
Commitment to Plumbing Success
Experience unparalleled service at Charlotte Pipe, where a commitment to excellence is woven into every aspect of the plumbing journey. From delivering top-notch products to providing comprehensive support, dedication ensures satisfaction at every step. Benefit from technical expertise as skilled professionals guide through project planning and product selection, offering valuable insights. Timely deliveries are a cornerstone of service, driven by meticulous manufacturing processes that prioritize inventory readiness for prompt shipment, minimizing project delays.
Timely Deliveries To Guide Success
In our collaborative approach, your success takes center stage. Working closely with plumbing contractors and engineers, we tailor services to address the distinct needs of each project. Our commitment to continuous improvement propels us forward. We adapt to industry changes and refine our processes to offer evolving and improved services. At Charlotte Pipe, our unwavering dedication to exceptional service is not just a commitment but a foundation shaping the triumph of your plumbing projects. Charlotte Pipe's premium products, available on DK Hardware, offer the convenience of easy access and prompt delivery, ensuring that customers can seamlessly integrate high-quality plumbing solutions into their projects with efficiency and reliability.
Resources
Address
2109 Randolph Road
Charlotte, North Carolina 28207 United States
https://www.charlottepipe.com/