About Chicago Faucets
Provides plumbing, bathroom hardware, faucets, and other plumbing accessories.
SHOP ALL
TOP CATEGORIES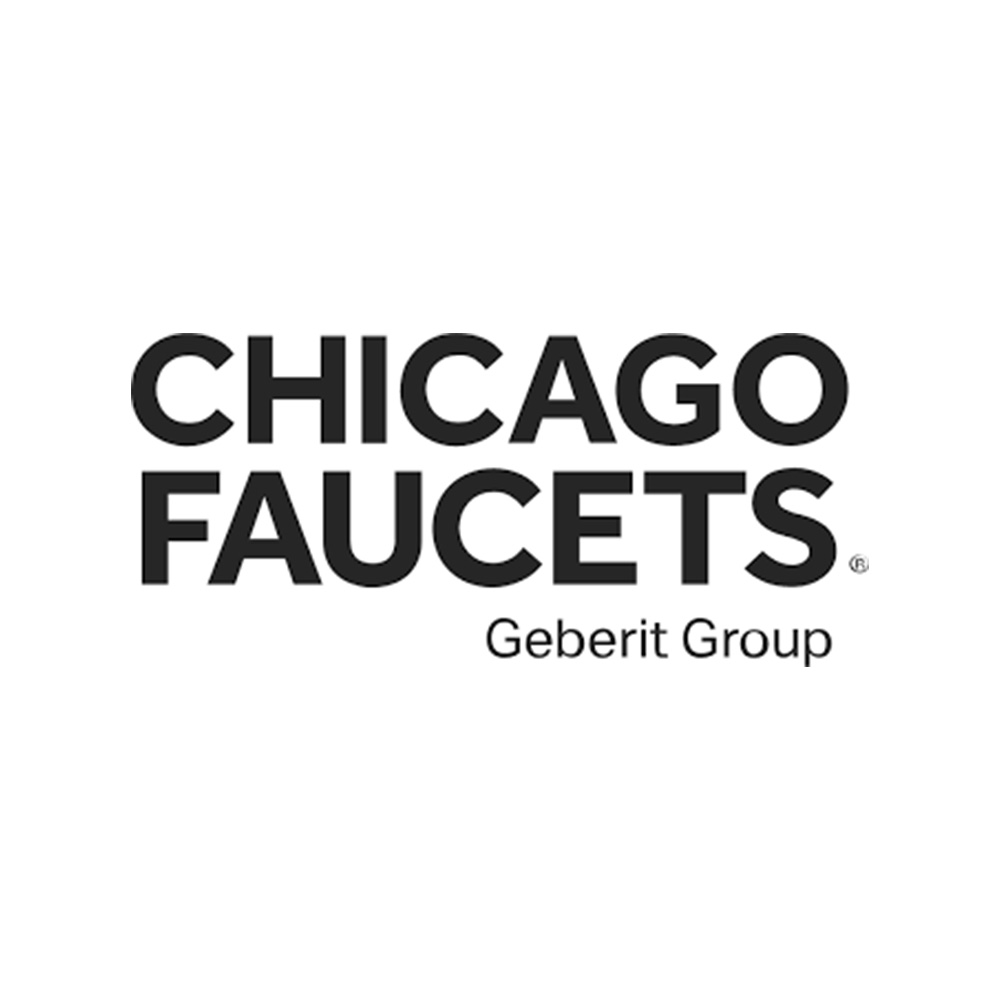 OVERALL CUSTOMER RATING
Chicago Faucets has been a trusted manufacturer of industry-leading fittings for over 100 years. We create the most durable faucets and fittings in the industry that solve some of the biggest water delivery system challenges in commercial buildings. We are also one of few companies that produces permanent mold, yellow brass faucet castings locally in the US. In 2002, Chicago Faucets was acquired by Geberit Group.
We take the hassle out of selecting the right faucets and fittings for hospitals and medical centers, providing a safe, clean and comfortable environment for patients and staff.

In 1901, Chicago Faucets founder Albert C. Brown used his life savings to start a small shop in the West Side of Chicago. He first produced plumbing fixtures before his business grew into what it is today.
Sustainability has been part of our identity for decades. It is essential for our company, customers, partners, employees and shareholders, as well as the environment.

We partner with WaterSense to protect the future of our nation's water supply by promoting water-efficient products, programs and practices.
We manufacture quality plumbing products including commercial kitchen faucets, touchless bathroom faucets, faucet parts and more.

Resources
Address
2100 S. Clearwater Drive
Des Plaines, Illinois 60018 United States
Contacts
+1-847-803-5000
+1-847-849-1853
https://www.chicagofaucets.com/