quick order form
Add items one at a time by entering their sku.
submit purchase order via :
Mail : 208 NW 6th Ave, Hallandale Beach, FL 33009
Phone : 1-954-556-6667
Fax : 1-305-514-0047
Email Id :sales@dkhardware.com
Questions? We can help! 877-509-8040

Use your own order form
OR
Using our app on a mobile phone or a tablet, users can create and change their full-color e-mark imprints as needed.

Signs & Letters
Cosco offers a wide range of stock signs intended to innovate the office products industry.
Durable price marking labelers feature easy drop-in loading and a self-correcting feed mechanism for jam-free operation.
Cosco offers a wide variety of stamps, including message stamps, date stamps, and numbering stamps, along with a wide variety of accessories to meet all of your stamping needs
Cosco features durable, multi-function utility knives with cutters that safely and effectively open cardboard containers.
Our lanyards come in an assortment of trendy designs. Select lanyards come with a break-away magnetic clasp for easy connectivity and release.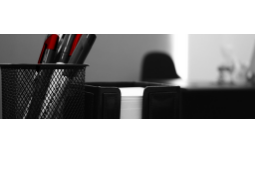 Cosco was acquired by Taylor Corporation in 2006. Taylor is one of the largest privately held companies in the United States. Its family of companies create powerful and intuitive products, provide unique services, and offer the strategic thinking needed to develop incredible interactive, printing, and marketing solutions. Taylor empowers businesses to build memorable brands and operate effectively and efficiently.

Company Profile
The company founded in the year 1893, Cosco evolved to become a leading manufacturer designer and marketer of Signs, Knives, Stamps, and Stationery products for the home and office markets. Through our continued innovation, product development efforts and first-class customer care, we are here to provide you with high standard products. For so many years, the success and reputation of Cosco is our commitment to superior product quality. This commitment shows in all our product lines.