About D&D Technologies
Leading manufacturer of innovative Gate Hardware.
SHOP ALL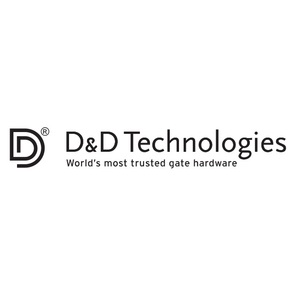 OVERALL CUSTOMER RATING
Company Profile
Established in the late 1980s, D&D Technologies is a leading manufacturer of innovative gate hardware. The brand's customer base is worldwide, and the brand got international recognition with the ground-breaking MagnaLatch® magnetic child safety gate latch, and other child safety gates. Since then, the brand has worked upon new and innovative ideas to launch revolutionary designs to fulfill all their customers' needs. D&D Technologies work with fencing and locksmith industries to keep updated with recent trends and regular feedback to deliver new products.
D&D Technologies' focused vision of developing new and innovative safety and security features makes the brand a leading manufacturer. The brand works closely with the locksmiths' community to stay updated with industry trends. Check out a wide range of products from D&D Technologies here.

Worldwide Leader in Gate Hardware
The ride from a family-owned fencing company to a world-renowned innovative leader in gate hardware, D&D Technologies, has come a long way. The company's founder, David Doyle, got inspired while watching a show explaining the world's strongest magnet to utilize magnetic force in their doors for added safety.
Soon after the worldwide recognition of innovative technologies, D&D Technologies started with the design and manufacturing of polymer-based latches, locks, and hinges at its Sydney premises, including the award-winning TruClose® self-closing child safety gate hinges.
With established markets, the brand guarantees the highest quality products with established markets in Australia, New Zealand, the USA, Canada, South America, the UK, and Europe. The product range includes LokkLatch - Latch Only, Top Pull-Black-6 Pin Lock-Keyed, Toggle style floating latch, and many more.
Adjustable, High-Quality, Reliable
D&D Technologies believe in providing an adjustable, high-quality tru close hinge latch to the consumers. Whenever you shift your fence or gate, you can easily change the D&D Latches, and its high-quality, reliable hinges let you easily change the alignment to enhance functionality.
Resources
Address
17531 Metzler Lane
Huntington Beach, California 92647 United States
Contacts
Email: info@ddtechusa.com
(800) 716-0888
(800) 464-6400