About DETEX
Door Security Hardware Products.
SHOP ALL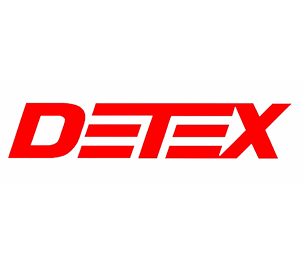 OVERALL CUSTOMER RATING
Company Profile

Detex products are durable, easy to install, innovative, technologically advanced and architecturally beautiful. For years, our products have secured buildings and the important contents they house across many industries and businesses, including retail, restaurant, school, hospital, manufacturing, warehouse and office. Detex specializes in providing the solutions required to protect the lives and property in your buildings.
DETEX offers an array of industry-leading security door hardware products. DETEX's product line includes superior, heavy-duty exit devices and economical premium options for door alarms, key vaults, access control devices, low energy automatic operators and more.
DETEX Corporation was originally established in 1878 by Abraham A. Newman to manufacture and sell stationary watches.
DETEX has over 140 years of involvement in the watch industry, offering its customers unparalleled quality products, including exit devices and strike kits.

Thanks to a series of product improvements and changes over the years, the company has successfully modernized its product line.
In 1964, WATCHCLOCK was removed from the company name, and DETEX Corporation became the official corporate designation.

Resources
Address
302 Detex Drive
New Braunfels, Texas 78130 United States