About DeVilbiss
Manufacturing highly precise Spray Guns and an Airbrush Gun created for automotive refinishing coating applications.
SHOP ALL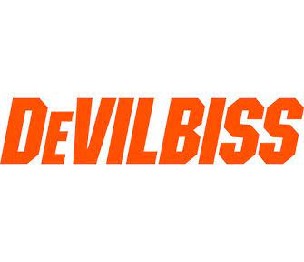 OVERALL CUSTOMER RATING
Company Profile
DeVilbiss, a pioneer in the world of atomization and spray technology, has a rich history dating back to 1888. Dr. Allen DeVilbiss, a physician from Toledo, Ohio, conceived the first atomizer for healthcare by ingeniously combining a bulb, tubing, and an oil can base. The legacy of innovation continued when, in 1907, Thomas DeVilbiss, an accomplished inventor, adapted the original atomizer to create a groundbreaking spray gun.
Thomas DeVilbiss' spray gun technology was a game-changer, especially in the realm of spray finishing. As mass production began to evolve, this innovation found its place in the fields of furniture and automotive finishing. By enabling the spraying of materials, it significantly reduced drying time from weeks to mere hours. Moreover, it replaced hand brushing, revolutionizing the industry and increasing productivity.
Specializing in automotive refinishing, DeVilbiss offers a range of cutting-edge products designed to meet the high demands of the industry. The DV1 Spray Gun, a precision instrument known for unparalleled atomization and control, stands as a testament to DeVilbiss' commitment to excellence. The PROLITE series of
spray guns
and the versatile DAGR
Airbrush Gun
are favored by professionals for their superior performance. Pressure cups,
air control
, filtration systems, and a variety of accessories complete the toolkit, ensuring that professionals have the tools they need for a perfect finish every time. With DeVilbiss, you're not just getting equipment; you're investing in a tradition of quality and innovation that has thrived for over a century.
Commitment to Automotive Refinishing Excellence
DeVilbiss Automotive Refinishing distinguishes itself through a comprehensive suite of customer-focused services. At its core is responsive technical support, offering expert guidance, troubleshooting, and product advice. This personalized assistance empowers automotive refinishing professionals to optimize their equipment for superior project outcomes.
Committed to Customers' Success
DeVilbiss prioritizes education and training, offering comprehensive programs to equip customers with the skills for effective product use. Their commitment to staying current with industry trends ensures continuous product and service updates to meet evolving customer needs. From hands-on training to technical guidance and staying at the forefront of industry advancements, DeVilbiss Automotive Refinishing's services foster customer success, setting a standard of excellence in both products and support.

DeVilbiss Automotive Refinishing's products are readily available through Amazon, affording customers convenience, 24/7 accessibility, and access to comprehensive product information and reviews.

Resources
Address
16430 N Scottsdale Road
Suite 450
Scottsdale, Arizona 85254 United States
Contacts
Email: askus@carlisleft.com
800-445-3988