Manufacturers professional cutlery including steak knives, hunting knives, paring knives, pocket knives, and cutters.

SHOP ALL
TOP CATEGORIES
BEST SELLERS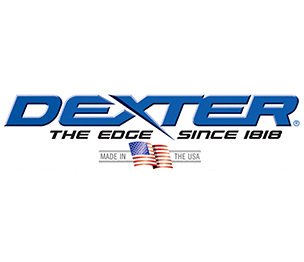 Company Profile
As proud successors to one of the oldest American cutlery manufacturers - John Russell Cutlery and Harrington Cutlery's company - Dexter Russell Inc. has been serving the food services industry for ages. We were formed as a result of a merger between Harrington Cutlery Company and John Russell Cutlery Company. Throughout the long and rich history of being in the business, the company has maintained a tradition of superiority in workmanship as well as materials. In 2001, the Russell Harrington Cutlery Company changed its name to Dexter-Russell, Inc., going by its product brand identity.
Only the Best

Be it steak knives, rugged hunting knives, sharp paring knives and pocket knives, or cutters, Dexter Russell Inc., caters to all kinds of market demands through its quality offerings. Handcrafted by cutlery experts, the company sells knives for everyday use. Find out Dexter Russel, Inc range of products here at DK Hardware.
Traditional Experience and Expertise
With a history dating back to the 1800s, Dexter-Russell, Inc. carries the reputation of being the largest manufacturer of professional cutlery in the US.
Strong Heritage
Dexter-Russell carries forward the traditional values and learning obtained by its parent manufacturers - Harrington Cutlery and John Russell Cutlery.
Henry Harrington – the man who found the first cutlery company in the USA in 1818 - introduced the trade name Dexter – a line of fine cutlery.
John Russell established a company called the Green River which produced chisels and axe heads. The fine design and detailing of the products led to its expansion into cutlery. Some of our popular products are Dough Cutter, Knife Fillet, and Turner Hamburger.