About Dorma
Provides secure, seamless Access solutions.

SHOP ALL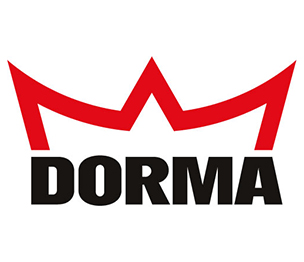 OVERALL CUSTOMER RATING
Company Profile
DORMA, founded in 1908, was originally called Dörken & Mankel KG after its founders Wilhelm Dörken and Rudolf Mankel. Headquartered Rhine Westphalia, Germany, the company's first products were milled screws and double-action door hinges. Over 100 years later, DORMA is now a leading global manufacturer for all facets of door technology. Recently, DORMA and Kaba have merged to be collectively known as Dormakaba.
As a global partner for premium access solutions, Dorma has earned customer trust through its portfolio of products that meet the requirements of practically all types of buildings. The company has earned its reputation as a leading business in the retail segments of glass fittings, door controls and movable walls.
Founded in Nordrhein-Westfalen, Dorma continues its German legacy of prioritizing quality materials and manufacturing processes above all else when creating its products.

Dorma's dedication to producing the world's finest commercial door technology systems has allowed them to achieve strong global expansion, with operations in more than 50 countries.

Dorma operates under six divisions: Door Control, Automatics, Glass, Movable Walls, Security Systems, and Trade Counters. There's sure to be a solution for every application.
Dorma products cover all facets of door operability, from key blanks, door closers, and floor springs to automatic door systems and time and access control solutions.

Resources
Address
Dorma Platz 1
Ennepetal, Nordrhein-Westfalen 58256 Germany
Contacts
Email: info@dormakaba.com
+41448189011
http://www.dorma.com/us/