TOP CATEGORIES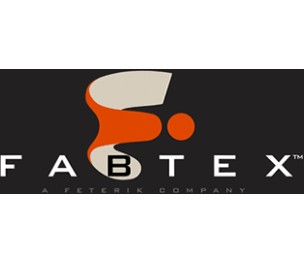 With its focus on providing the highest quality, minimal prices, and excellent service, the brand is a leading supplier of fabric in Hospitality, Healthcare, and Contract fabric design, fabrication, and installation. Find a wide range of products from
Fabtex
here.
Company Profile
Since the foundation of Fabtex in 1986, the brand has been the largest fabricator of bed coverings and window treatments for the hospitality, cruise, healthcare, and government industries. All the products are made in the US to ensure the highest quality to surpass customers' expectations. The brand produces most of its proprietary decorative fabrics at North America locations that help in energy, shipping, and delivery savings. The Fabtex family focuses on four areas of design industry expertise, leading the world in Hospitality, Healthcare, and Contract fabric design, manufacturing, and installation. Green is the fourth focus area that represents a shared ethos.
Spec-Tex, FabriLux, Pure Shade, and FabriSafe are all sub-brands of Fabtex that work towards perfecting textile technology. Every sub-brand is focused on developing new techniques to manufacture fabrics and saving the planet by producing products that are kinder to the earth.
Every representative goes under training to understand and learn about Fabtex textiles. With extensive experience in the textile industry, experts at Fabtex guide the customer through the interior design firms to help the customers to make an informed purchase.
The brand produces the largest orders in optimal timelines with established markets and manufacturing operations in North Carolina, Pennsylvania, and California. The production centers are close to their bedding and drapery fabrication centers, saving energy, time, and transportation tax.