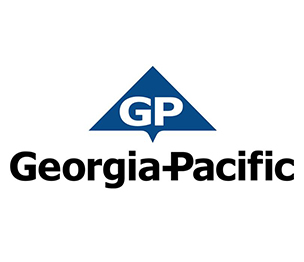 In over a century's work Georgia-Pacific has kept one constant priority and that is to focus and keep an eye out for innovation. From modern technologies to modern problems of our customers, we have solutions that are innovative and best-in-class. Check our product line here.

Georgia-Pacific is one of the world's leading makers of tissue, pulp, packaging, building products, and related chemicals. Few of our most widely recognized brands include – Brawny paper towels, Quilter Northern bath tissue, and Dixie cups and tableware. With over 30,000 employees at 180+ worldwide locations be believe in investing a string will and determination to excel in all our work. Through all the ups and downs for a century, we have kept one eye on tomorrow watching for opportunities to grow with customers and expand into new industries and markets.

Georgia-Pacific was founded by Owen Robertson Cheatham in 1927 and today we have more than 300 locations across the world.
It was as early as 1968, when Gorgia-Pacific achieved its landmark target of hitting "$1 billion" in market sales.
We built our first very own western facility in Bellingham, Washington, in 1947 and expanded to all across America since then. 

Our products were the first forest products to reach the OSHA Star Level for exemplary safety programs.