TOP CATEGORIES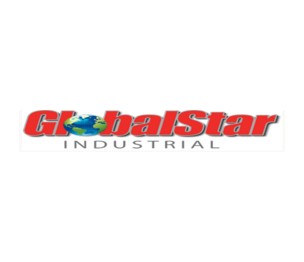 GlobalStar is spread globally, and with more than five decades of expertise, the brand is a renowned leader in the paint industry. The brand is committed to providing higher and better-quality paint products for the Fleet, Automotive, and Industrial sectors at reasonable prices. Find a whole range of products from GlobalStar at DK Hardware here.
With over 50 years of successfully proven quality, GlobalStar is a global manufacturer with plants in North America, Europe, and the Middle East. The brand has a highly qualified and motivated team of industry professionals dedicated to meeting the needs and objectives of the customers. With a history spanning over the last two centuries in the paint industry, the values of integrity and honesty have driven the brand to deliver the highest levels of customer satisfaction. Although a little new under the corporate umbrella, GlobalStar personnel boasts four hundred years of combined experience.
State-of-the-Art Coating Products
The brand provides high-quality solutions for various applications and requirements by supplying simple combinations of high-strength color toners and binder technologies. With the need for compromise, the brand offers OEM products at reasonable prices for the Fleet, Automotive, and Industrial sectors.
Dedicated Towards Excellence
GlobalStar, a sub-brand of Lusid Technologies, offers a wide range of Acrylic, Polyurethane, Basecoat, and Alkyd products to fulfill any requirements for coating jobs in the industry. The brand also features a full primer line of coatings for maximum adhesion, easy sanding, and corrosion protection.
Paint products from GlobalStar include a 1,500-hour salt spray tested direct to metal, single-stage paint, with built-in corrosion resistance to add excellence to any paint job. The color is equipped with anti-sag technology to provide high-gloss and reach narrow areas without getting a run for a flawless finish.