TOP CATEGORIES
BEST SELLERS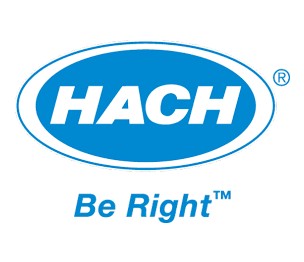 Hach is dedicated to finding innovative solutions to help you manage your water more efficiently and accurately. Since Hach's founding in 1947, it has steadily grown to become an industry leader with products all around the globe.
Find a range of Hach's products
here
at DK Hardware.
Hach is focused on ensuring the highest water quality for people worldwide. The brand makes water analysis better – faster, simpler, greener, and more informative. Today, everything the brand does is still focused on one goal; to help its customers manage water worldwide. Since its founding, the brand has led the industry to develop ingenious solutions to help its customers analyze their water more efficiently. Hach products can be found worldwide in a wide range of field, lab, and in-process uses in municipal and industrial facilities. Hach analytics solutions give operators and managers confidence in the many decisions to improve energy efficiency, reduce waste in production, and utility management. The brand provides the best-in-class products, industry-leading experts, and local support to help its customers manage their water.
In 1933, Dr. Bruno Lange founded his company, Dr. Bruno Lange GmbH, in Berlin, Germany, with one purpose in mind; to make water analysis simpler. In 1947, Clifford and Kitty Hach also invented a whole new way of thinking about water analysis in Ames, Iowa. Like Dr. Bruno, they were also determined to make water analysis better so customers could get to their results faster, more easily, and more information.
Joining Hands for Progress
In 2004, Hach joined hands with an equally committed organization —Dr. Bruno Lange GmbH of Germany to expand its water analysis solutions and become a truly global organization. Dr. Lange's early inventions, such as the development of the photometer and breakthroughs on cuvette tests, have transformed the field of analysis, making it possible for individuals to conduct extensive research without an in-depth knowledge of chemistry. This partnership aligned perfectly with the brand's commitment to providing customers with easy-to-use, reliable analytical equipment.
The company's passion for instilling absolute confidence in your results has led it on a decades-long innovation journey, enabling it to be your complete solution for instruments, services, and support. The brand's customer support team is well trained and ready to help with your questions. The brand's team of Application Development Managers and Technical Support experts is considered the best.
Hach has more than 12,500 different products and 525 patents being used by more than 100,000 customers worldwide. Today, the brand offers more products, services, chemistries, software, and expert advice to help its customers with water analysis. Some of our top products include Hach 145300 Test Kit 5-B Hardness and Hach SPH-5B WATER TEST KIT.