About Hafele
A full spectrum of hardware solutions for diverse spaces, including Furniture and Architectural Hardware, Storage, Office Solutions, Electrical, Lighting, and Tools.
SHOP ALL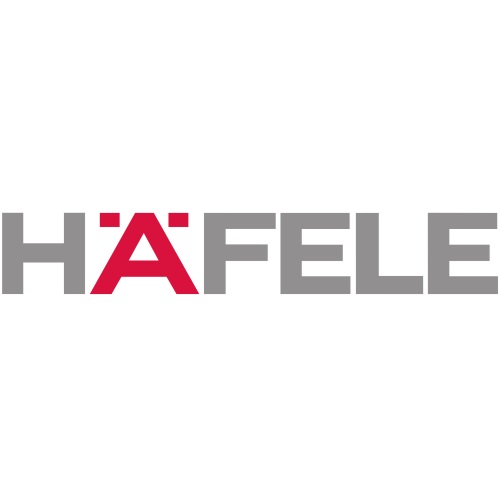 OVERALL CUSTOMER RATING
Company Profile
Häfele USA is a leading provider of innovative and high-quality furniture and architectural hardware solutions. With a rich history dating back to 1923, Häfele has established itself as a trusted name in the industry, known for its commitment to craftsmanship, design excellence, and customer satisfaction. As part of the global Häfele Group, Häfele USA brings decades of expertise and a vast range of products to enhance homes, offices, and architectural projects across the United States.
Häfele USA provides a diverse and comprehensive range of high-quality hardware solutions designed to elevate the functionality, aesthetics, and security of furniture, doors, and architectural spaces. Their extensive product categories, which encompass Furniture Hardware, Storage & Organization, Door & Building Hardware, Office & Commercial Solutions, Electrical & Lighting, and Tools & Accessories, ensure that customers can find the perfect hardware to enhance their spaces. Exploring Häfele's extensive selection reveals how their products can transform living and working environments.
Your Partner in Excellence
Häfele USA extends beyond being a supplier of premium hardware; they provide a range of services to bolster projects. Their services encompass expert advice, project consultation, installation support, and customized solutions tailored to clients' specific needs. Häfele USA is dedicated to assisting clients in bringing their furniture, architectural, and design visions to life with precision and excellence. Clients can trust Häfele USA for all their hardware and architectural requirements, and experience first-hand the transformative impact of quality and innovation.
Global Presence
Häfele operates a vast network of subsidiaries, showrooms, and dealerships worldwide. Its global presence ensures that customers have easy access to its products and expertise, regardless of their location. Unlock Häfele's world of quality hardware – shop now on DK Hardware and transform your spaces today!
Resources
Address
3901 Cheyenne Drive
Archdale, North Carolina 27263 United States
Contacts
Email: orders@hafele.us
800.423.3531
https://www.hafele.com/