TOP CATEGORIES
BEST SELLERS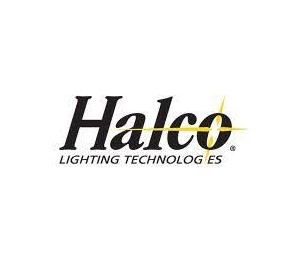 The company is a manufacturer of lamps and ballasts designed to provide an alternative to interior decor and a source of light. The company's lamps are manufactured and tested in its in-house testing facility by following its quality assurance program accredited by the international organization for standardization (ISO), enabling the industrial, residential, and specialty lighting sectors to avail of durable lighting accessories. Its specialties include LED, HID, CFL, Linear Fluorescent, Compact Fluorescent, Ballasts, Halogen, Lamps, Outdoor Luminaires, Indoor Luminaires, and Fixtures. Find a range of Halco Lighting Technologies products here at DK Hardware.

Company Profile
Halco Lighting Technologies is a leading manufacturer of lamps and ballasts designed for industrial/commercial, residential, and specialty lighting applications. The brand's extensive product line includes the following brands: Halco®, ProLED®, Sollos®, HaloXen®, Prism®, ProLume®, ProFormance®, CoverShield®, Eco-Shield®, and SureColor®. The brand was established in 1974 and had U.S. distribution centers in Carlstadt, Atlanta, Houston, Cleveland, Los Angeles, and Phoenix.
Founded in 1974, Halco Lighting Technologies boasts a strong portfolio of lighting solutions, including ballasts, energy-efficient lamps, and lighting fixtures. A formidable leader in the electrical appliance industry, the brand's strength lies in its commitment to quality, service, and value.
Excellent Manufacturing Facilities
The company's proficiency in lighting expertise and energy-efficient technologies stems from its talented workforce and is supported by its in-house testing facility, Halco Lighting Laboratory. The company stands behind its product reliability and dependability with its Quality Assurance program, which guarantees that it will provide a credit or replacement if its product does not perform according to specifications.
Dedicated Customer Service
The brand's commitment is embodied in its Mission Statement: "Halco commits to being our customers' first choice for lamps, ballasts, and fixtures by providing the best value through quality products and excellent service with the highest level of integrity." Along with exceptional customer support, the brand also offers a real-time online distributor portal known as MyHalco. Backed by a state-of-the-art enterprise system, MyHalco gives the company's customers the ability to place and track orders and view transactions 24/7.