TOP CATEGORIES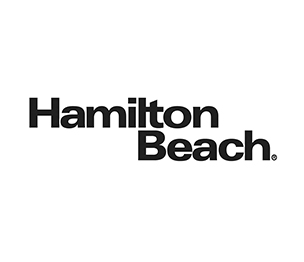 Hamilton Beach continues more than 100 years of small appliance innovation for the home and commercial marketplace. It sells over 30 million home appliances in the USA annually and is expanding globally. Find a range of Hamilton Beach products here at DK Hardware.
Hamilton Beach is the number one small kitchen appliance brand in the USA. After over 100 years of designing mixing, grinding, and blending products for commercial kitchens, Hamilton Beach professional juicer mixer grinder has set a new standard with superior performance, durability, and safety. The brand developed the world's greatest juicer mixer grinder through collaboration with top engineers and culinary experts.
In 1910, Chester Beach formed Hamilton Beach Manufacturing Company in Racine, Wisconsin, USA, after inventing the "universal" motor that could operate on alternating and direct current, making its applications endless. By 1911, the universal motor has expanded over the next decade to food mixers, juice extractors, grinders, vacuums, fans, sewing machines, and hair dryers.
In 1929, Hamilton Beach introduced to the world drink mixer for making the perfect milkshake. In 1930, the brand put a silent bi-metal heat sensor in a toaster instead of the standard clock control. Upon cycle completion, the sensor adjusted for toast crispness and activated a current shut-off switch.
After selling manual coffeemakers for 30 years, the company started to manufacture electric coffeemakers in 1940. The brand introduced the professional bar mixer in 1959. The company moved its headquarters to Richmond, Virginia, and became the largest manufacturer of small appliances in the USA. The brand introduced Professional Juicer Mixer Grinder in 2019.
The brand's toaster factory in Mount Airy, North Carolina, was declared "the toaster capital of the world" after the billionth slice of bread was toasted at the plant. In 1966, the company was contracted by the Kennedy Administration's White House chef to be its primary culinary consultant. In 2003, the brand launched the revolutionary BrewStation dispensing coffeemaker, which sold more than 10 million units in ten years.