Manufacturing Food-Grade, Disposable Waxed Paper.
SHOP ALL
TOP CATEGORIES
BEST SELLERS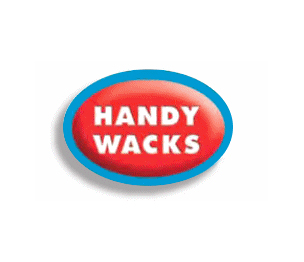 Company Profile
Handy Wacks Corporation was founded on the 8th day of July 1929. It was operated out of a facility on the Northwest side of Grand Rapids, Michigan. Daniel W. Atkinson, one of the original stockholders, acquired the sole ownership of the company's assets in September of 1932 and directed the company operations until his death in 1934. Daniel Atkinson's daughter, Lou A. Keller, joined the company as Office Manager and held the company's ownership along with her siblings, Pearl Burtch and Walter Atkinson, upon Daniel's death. Handy Wacks physically shifted its operations to Sparta, Michigan, in 1936.
Handy Wacks provides commercial foodservice packaging and wraps for fast food and full-service restaurants. It also started to offer environmentally friendly, recycled Greenwacks paper products recently. The consistent growth of Handy Wacks has required a workforce of three shifts of workers a day since 1979. Check out the brand's impressive range of products here at DK Hardware.
Irene Anderson the daughter of Mrs. Keller's daughter, joined the company in 1944. She brought with her considerable skills as an administrator and bookkeeper. Upon Mrs. Keller's retirement in 1945, Irene Anderson continued the general operation of the company with her husband, Clarence. They started buying stock in Handy Wacks from Walter Atkinson and Pearl Burtch.
Irene Anderson did all of the bookkeeping and office work in the mornings, packaged the products in the afternoons, and Clarence ran the machines to make products for the next day's shipping. At this time, the primary product was a wall carton dispenser of waxed paper that was designed to hang from a cupboard door. The company also introduced butcher paper and patty paper in the market. At that time, only about one third of the company's product distribution was achieved through wholesale jobbers. The majority of the product was distributed often through mail orders or selling to fundraising groups such as the PTA and the church.
Entry into the Foodservice Industry
Handy Wacks shifted its quarters to the Village of Sparta in 1952. The company purchased its first machine for the interfolding waxed paper so that the sheets popped up out of the box for easy dispensing. This started the company's foray into the Commercial and Institutional Foodservice Industry with disposable food wrap products. Slowly, the volume began to increase as the company began utilizing more wholesale distributors and contracted with brokers to assist in selling the product. Deli dry wax is one of the company's bestselling products.
Handy Wacks has been serving the International marketing entity, with numerous shipments to neighboring countries and shipping containers going to Europe. The brand's range of products has evolved into different sizes required by Foodservice operators and even homemakers through purchases at warehouse clubs and cash-and-carry outlets.