About H.B. Fuller
Formulates, manufactures, and markets Adhesives, Sealants, and other Specialty Chemical products.
SHOP ALL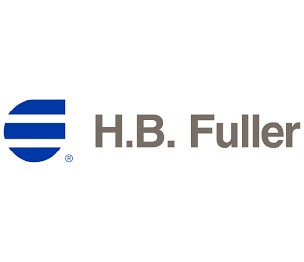 OVERALL CUSTOMER RATING
H.B. Fuller formulates, manufactures, and markets adhesives, sealants, and other specialty chemical products. The company's segments include hygiene, health, consumable adhesives, construction adhesives, and engineering adhesives. The health, hygiene, and consumable adhesives segment manufacture and supplies products in the packaging, assembly, converting, health and beauty, nonwoven and hygiene, packaging, graphic arts, and envelope markets. The engineering adhesives segment provides adhesives to the electronics, medical, transportation, energy, aerospace and defense, insulating glass, wood, textile, appliance, and heavy machinery markets. The construction adhesives segment provides floor preparation, mortars, and grouts for tile setting and adhesives. Also, it provides its services to customers in disposable hygiene, electronics, transportation and infrastructure, health and beauty, packaging, aerospace, energy, construction, woodworking and general industries.
Throughout its history, H.B. Fuller has built upon its knowledge to innovate continually. From the first hot pick-up "gum" to becoming one of the first U.S. companies to specialize in waterproof adhesives, the brand has paved the way for adhesives to improve products and lives across the globe. Find a range of H.B. Fuller products here at DK Hardware.

It all began in 1887 when the company's founder, Harvey Benjamin Fuller, had a vision to formulate innovative, convenient, and economical adhesives. In the same year, the company introduced Fuller's Premium Liquid Fish Glue, known to "cement everything" from tin cans for mechanics to barrels for factories. Fuelled by its success, Harvey Fuller started formulating more specialized adhesives, including Fuller's premium wet paste adhesive used for hanging wallpaper, gluing shoes, attaching labels, mending books, and manufacturing boxes. In 1901, Harvey Fuller invented unique scaffolding so wet paste adhesive customers could hang wallpaper more safely. The company got incorporated as H.B. Fuller in 1915.
In 1941, Harvey Fuller sold the company to Elmer Andersen. In 1950, the company expanded its footprint with seven branch plants, and its growth rate skyrocketed. In 1956, the company's product line included 600 adhesive solutions; as a result, the sales reached $6 million. With further expansion in Canada, the Bahamas, South America, Europe, Africa, and Asia, the company's sales kept increasing. In 1965, the company hit record sales at $20.8 million as the company reorganized into four geographic regions. Some of the company's top products include edge sealer and bond mirror plastic.
In 1968, the brand held its first public stock offering and went public. In 1972, H.B. Fuller acquired Lüneburger Wachsbleiche in Germany, and the sales topped $100 million, even during the recession. In 1981, construction began at Willow Lake in St. Paul, Minnesota, U.S., site of H.B. Fuller's world headquarters. In 1982, the company acquired Isar-Rakoll Chemie in Germany. In 1985, the company expanded to China with a joint venture in Guangdong Province. In 1994, their worldwide sales reached $1.1 billion.
In 2005, the company created Sekisui Fuller, a 50-50 joint venture with Sekisui Chemical in Japan. In 2008, the company acquired Egymelt in Cairo, Egypt. The year 2009 saw the grand opening of the Asia Pacific Regional Technology Center in Shanghai, China. In 2010, the company Acquired Revertex Finewaters Sdn. Bdh. in Malaysia. In 2010, the company began construction on a $12 million manufacturing facility in India. In 2010, the company opened new adhesives manufacturing facility in Nanjing, China. The company kept on making acquisitions, due to which it has become the giant in the field of adhesives, sealants, and specialty chemical products.
Resources
Address
1200 Willow Lake Boulevard
P.O. Box 64683
Saint Pau, Minnesota 55164 United States
https://www.hbfuller.com/en/