TOP CATEGORIES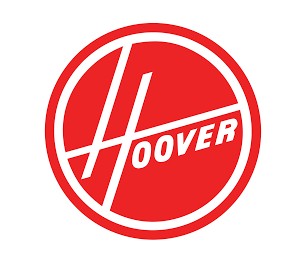 Being the leader in the floor-care industry, Hoover manufactures high-performance vacuum cleaners for home and commercial settings. Since 1908, businesses and consumers have trusted Hoover to provide reliable, innovative cleaning solutions. Hoover offers an extensive range of products for general and special-purpose vacuuming, including full-size canisters and uprights, deep cleaners, and hard-floor cleaners. Check out the range of Hoover's products 
here
 at D.K. Hardware.
Being the leader in the floor-care industry, Hoover manufactures high-performance vacuum cleaners for home and commercial settings. Since 1908, businesses and consumers have trusted Hoover to provide reliable, innovative cleaning solutions. Hoover offers an extensive range of products for general and special-purpose vacuuming, including full-size canisters and uprights, deep cleaners, and hard-floor cleaners. Check out the range of Hoover's products here at D.K. Hardware.
The brand's story began in 1907. Murray Spangler was an inventor who worked nights as a janitor. He had an asthma problem, so he decided to find a solution to the dust problem that incensed his asthma as he swept up at night. He gathered a tin soapbox, a sateen pillowcase, a fan, and a broom handle and assembled an odd-looking contraption that managed to pull the dust away from the air he breathed. He quickly realized that this suction sweeper had enormous sales potential, and he began seeking financial backing. 
W.H. Boss Hoover, the owner of a leather goods manufacturing shop, bought the patent from Murray Spangler in 1908, retained him as a partner, and soon hired six employees assembling six units a day in the corner of the leather goods shop. 
Boss Hoover placed a small advertisement in the Saturday Evening Post offering ten days of free use of Hoover's suction sweeper to anyone who requested it. He chose a highly reputed store in each city that customers could purchase from. Further, they allowed the store managers to keep any commissions from the sale and then offered the store to become a Hoover vacuum dealer. 
Continuous Innovation  
Engineers at Hoover continued to design new and improved methods of cleaning carpets. One of their most notable innovations was the beater bar, which got one of the most memorable advertising slogans in history: "It beats, as it sweeps, as it cleans." Engineers at Hoover have developed countless other products to give its consumers the most innovative and convenient features available. These include vacuum bags, vacuum belts, HEPA filters, to name a few.