If you are going to paint, paint with the best.
SHOP ALL
TOP CATEGORIES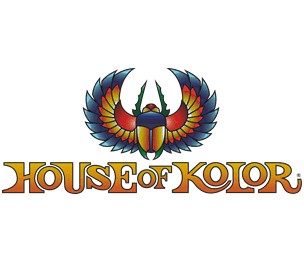 Jon Kosmoski, a well-renowned custom painter, founded the House of Kolor in 1956. He had rebuilt a '40 Chevy Coupe and took it with him to the best paint shop in town. When the car was returned to him, he was unsatisfied with the paint job from the "best" shop in town. He knew it could be done better and decided to learn how. Jon Kosmoski quickly became known for his skills as a custom painter, which led to the company's birth.
House of Kolor maintains its integrity and reputation as a leader in the custom coatings industry by using only the finest ingredients in producing its award-winning paint products. The brand's unique product line allows custom painters to use their imaginations to design, invent, and create "one-of-a-kind" custom paint jobs. You can browse a range of House of Kolor's products here at DK Hardware.
The company's founder, Jon Kosmoski, was very disappointed with the alkyd enamels of that day and the problematic nitrocellulose lacquers, which would sometimes cold crack or sun fade. He wanted something better for painting, and he decided if it weren't out there, he would have to invent it, which he did. Having partnered with a doctor in polymer chemistry, he set out to produce custom paints that wouldn't tarnish, crack, or fade under the sun, even in severe climates or radical temperature changes. Furthermore, it would also withstand the many coats required for a custom job. Some of the company's top products include DTS Primer Surfacer, Dry Pearl, Basecoat, and Urethane Enamel Kandy.
People began to talk about him when Jon started to win awards for his paint jobs. Word spread, and by 1965, the company was nationally renowned as the high-caliber paint for customizing vehicles. In 1997, the brand became part of the Valspar Automotive Coatings Division. Jon still plays an integral role in the company. He travels around the world, sharing his innovative ideas, conducting training classes, and helping keep the company at the forefront of custom automotive coatings.