TOP CATEGORIES
BEST SELLERS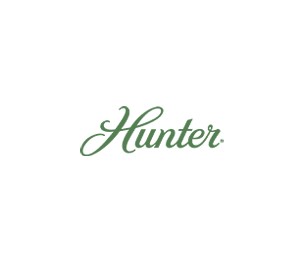 Hunter designs, engineers, and delivers transformative solutions that integrate effortlessly and naturally. The brand exists to help its customer's space a better place. Its broad range of highly curated styles can help complete any creative vision. For more than 135 years, the brand has transformed its expertise into better experiences for its customers. Over the years, the company has introduced a number of innovative products with advanced technologies in the market, such as SIMPLEconnect smart fans, WeatherMax fans, and SureSpeed fans.
People have been constantly innovating ways to keep themselves cool and comfortable for hundreds of years. Like the punkah in the 17th century that was operated by pulling cords attached to a cloth-covered frame that hung from the top of the ceiling to produce a breeze. But it all changed in the late 1880s when John Hunter and his son James invented a new, efficient way to cool people, which they called the ceiling fan. With easy installation features, smart home technologies, and industrial HVLS (high velocity, low speed) fans, the engineers and designers at Hunter continue to innovate new ceiling fan technologies and designs. You can find a range of Hunter's products here at DK Hardware.
The brand's great design and unparalleled attention to detail come together in everything it makes. It helps transform the spaces through high-quality products, solutions, and dedicated support.
It all started when the company's founder, John Hunter, invented the ceiling fan in 1886. And since then, the company hasn't looked back. In 1896, the Hunter family bought the Samuel Tuerk company and changed its name to Hunter fan company.
In 1941, during World War 2, John Hunter produced fans for U.S Army hospitals to help in the war effort. And he shifted the Hunter Fan and Ventilating company to Memphis, TN, in 1949. 
In 1968, the brand introduced a broad range of ceiling fans, exhaust fans, and portable fans. The company acquired Casablanca Fan Company in 1995 to further strengthen its position in the global supply chain. In the following years, the brand introduced new products such as SIMPLEconnect smart home fans in 2016, SureSpeed ceiling fans in 2018, and outdoor fans with WeatherMax technology in 2020. Also, the brand made its foray into lighting products through Hunter Lighting in 2022.