TOP CATEGORIES
BEST SELLERS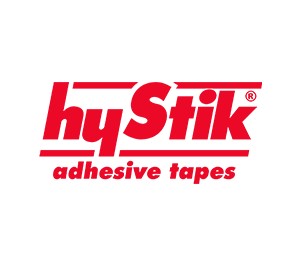 Hystik is renowned for manufacturing high-quality adhesive tapes to meet the needs of the consumer, industrial, and automotive markets. It is incorporated into Grupo Decnos with more than 55 years of experience. Thanks to its great diversification of adhesive tapes and its high quality, the brand has ensured its leadership in the domestic market. It is strategically located in Mexico, the United States, and Central America. And at the same time, we maintain alliances in America, Asia, and Europe.
Hystik's commitment is to consolidate itself as a leading company in the manufacture of self-adhesive tapes. It achieves this goal by providing its customers with the best products on the market, maintaining the highest standards, and caring for the environment. All the personnel working with Hystik carry out their activities following the principles of quality management, which help carry out the work with a comprehensive attitude towards quality. Find a range of Hystik's products here at DK Hardware.
Wide Distribution Network
The brand manufactures and markets more than 160 types of tapes to meet the needs of the consumer, industrial, and automotive markets in more than 50 countries. It has created a distribution network that makes it possible for its brands to be recognized and valued in the international market.
The brand ensures top-notch product quality and after-sales service with continuous improvement as its guiding principle. Hystik's commitment to these values has led it to obtain ISO-9001:2015 certification in 1997, implementing a quality management system as per the international standards.
The brand creates value for its customers by providing them with high-quality products. It achieves this through the creativity and commitment of its staff, offering innovative solutions to meet the expectations of its customers.
Hystik supplies businesses with products designed for unparalleled durability and performance. Its Fine Line tape is very useful for sharp curves and irregular parts, while the Coverstik is used as an excellent complement to mask in painting jobs at home, body shops, and in industry.