About International Door Closers
Offering a wide range of high-quality door hardware, including closers, exit devices, locks, handles, and more.
SHOP ALL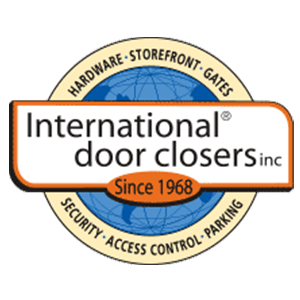 OVERALL CUSTOMER RATING
Company Profile
Since its establishment in 1968, International Door Closers Inc. has consistently held a prominent position in the industry, specializing in aluminum and glass storefront solutions, along with builders/contract hardware. With a strong presence in both Anaheim, CA, and Nashville, TN, they efficiently serve clients across the West and East regions of the United States. The company's operations are primarily divided between Aluminum and Glass Storefront and Builders/Contract Hardware segments. They actively encourage inquiries and orders from international customers, reflecting their commitment to global reach.
Throughout their journey, International Door Closers Inc. has cultivated enduring partnerships with numerous prestigious clients, including primary storefront Original Equipment Manufacturers (O.E.M.'s) and prominent distributors. Their core strength lies in providing products renowned for their unwavering quality and reliability. Additionally, they offer competitive pricing, maintain extensive inventories for same-day shipping, and adhere to transparent and dependable pricing strategies.

International Door Closers Inc. offers an extensive range of high-quality products across various categories, ensuring they meet diverse customer needs. Their product categories include closers (both concealed and surface closers), exit devices such as panic exit devices, locks including deadlock & dead-latches and cylinders, a wide selection of handles, comprehensive hardware solutions including pivots, hinges, door pulls & push bars, flush-bolts coordinators, threshold bolts, and heavy-duty kick-down options. They also provide products related to automatic doors, locksets (cylindrical locksets, deadbolts, storefront locks, and flush bolts & coordinators), latches (including roller latches), pivots for doors, various types of hinges and edge guards, flush bolts & coordinators, and an array of accessories, from door stops & holders to thresholds & gasketing, push plates & switches, transmitters, receivers & bollards, key pads & card readers, annunciators, strikes, power bolts, and cabinet locks.
Strategic Services for Project Excellence
International Door Closers Inc. takes great pride in not only offering exceptional products but also providing a suite of services to elevate their clients' projects. Their commitment to client satisfaction is evident in a range of services, which from a third-person perspective, include strategic distribution with offices and distribution centers in Anaheim, CA, and Nashville, TN, ensuring efficient service across the West and East coasts of the United States. Furthermore, their dedication to serving a diverse clientele extends to active engagement in export sales, warmly welcoming inquiries and orders from customers outside the United States.
Efficiency in Inventory Management
The company's strength lies in cultivating enduring partnerships with esteemed clients, including primary storefront Original Equipment Manufacturers (O.E.M.'s) and major distributors, emphasizing a commitment to collaboration and mutual success. International Door Closers Inc. upholds an unwavering dedication to quality and dependability, maintaining competitive pricing while adhering to the highest product standards. Their efficient inventory management enables prompt fulfilment of same-day shipping requests, and they are steadfast in providing transparent, consistent, and competitive pricing, ensuring a dependable and trustworthy experience for their customers.
Customers are invited to explore their superior products and services conveniently and securely on the DK Hardware website.