About IVES
Full line of high-quality Door Hardware.
SHOP ALL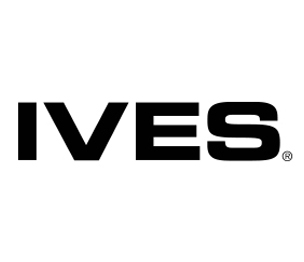 OVERALL CUSTOMER RATING
Company Profile

For more than 120 years, IVES has produced a full line of premium-quality building hardware and accessories that delivers application flexibility and superior value. The expansive portfolio includes hinges, pivots, flush bolts, strikes, door trim, pulls, protection plates, lock guards and many other hardware accessories. As the leader in door accessory hardware, IVES provides premium-quality products that are tough, durable and attractive. Available in a full complement of architectural finishes, IVES accessories coordinate seamlessly for a complete, secure, and attractive door solution.
IVES features an expansive portfolio of premium-quality building hardware and accessories that deliver superior value and application flexibility. Their product lines include hinges, pivots, pulls, strikes, door trim, flush bolts, lock guards, protection plates, and other hardware accessories.
Ideal for use in schools and institutions, IVES rescue hardware features a strike that allows swing movement of bi-directional doors.
Bolts, Latches, and Guards
IVES bolts, catches, latches, and guards are designed to assist and secure doors.
IVES door knockers
and viewers provide a safe, functional, and stylish way to see and hear visitors on the other side of a door.
Lock Guards
Uniquely designed to offer maximum security, IVES exterior hardware resists rough weather and solves all types of security problems.


Decorative Pulls and Hooks
IVES decorative
door pulls
and hooks elegantly enhance the look of a door while also fulfilling door hardware needs.
IVES offers a full line of wall holders, bumpers, kick downs, and hinge pin stops designed to protect doors from impact damage.

Resources
Address
11819 North
Pennsylvania Street
Carmel, Indiana 46032 United States
https://us.allegion.com/en/