About Ives Commercial
Manufacturing door hardware, including architectural hinges, pivots, flush bolts, strikes, door trim, pulls, protection plates, and lock guards.
SHOP ALL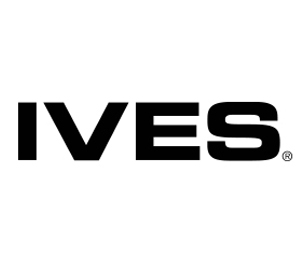 OVERALL CUSTOMER RATING
Company Profile
Ives Commercial, with over 120 years of experience, is a leading provider of premium building hardware and accessories. Their extensive product line includes a wide range of products, from hinges to pulls, designed for both durability and aesthetics. They offer a variety of architectural finishes, ensuring a seamless and secure door solution. Ives Commercial excels in delivering door accessory hardware for diverse applications, such as commercial spaces, healthcare, multifamily, and education. Their commitment to quality and innovation has established them as a trusted leader in the industry.
Ives Commercial stands as a symbol of dedication to providing durable, reliable, and visually appealing door hardware solutions. Their premium-quality products are available in a diverse range of architectural finishes, ensuring a seamless and attractive choice for your doors that balances both security and aesthetics. Ives Commercial boasts an extensive product line, featuring a variety of hinges, pivots, flush bolts, strikes, door trim, pulls, protection plates, lock guards, and an array of other hardware accessories. Their commitment to delivering top-notch door accessory hardware is reflected in their comprehensive range of offerings, covering all your door hardware needs.
Versatile Door Hardware Solutions
Ives Commercial makes door hardware easy by offering a diverse range of products that cater to different applications. Whether it's for commercial spaces, healthcare facilities, multifamily buildings, or educational institutions, Ives Commercial has you covered. Their door hardware is designed to meet your specific needs and exceed your expectations.
The Choice for Quality and Security

Ives Commercial is a company with a long-standing reputation for delivering high-quality door accessory hardware. Their dedication to innovation and product excellence is evident in their extensive product line, making them a leader in the industry. Whether you are looking for durable, attractive, and secure door solutions, Ives Commercial is a brand that you can trust.
Ives Commercial's extensive product range is conveniently and securely available through DK Hardware, providing customers with a trusted platform for their purchase needs.
Resources
Address
11819 North
Pennsylvania Street
Carmel, Indiana 46032 United States
https://us.allegion.com/en/