Leading manufacturer of high-quality door hardware for the aluminum and tempered glass door industry
SHOP ALL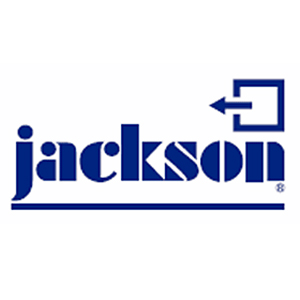 When selecting a door closer, first decide if the closer is intended to replace an existing one, or if it is for a new installation. An auxiliary doorstop is always recommended when you need to prevent the door from opening beyond a specific point. Remember that a door closer should never be used as a doorstop. To get the job done, select a Jackson door product today!

Jackson has been a lead manufacturer of high-quality door hardware for the aluminum and tempered glass door industry for more than 50 years. Jackson offers a wide range of door control hardware for all entrance door systems, from panic exit hardware to storefront security equipment. The company's products are distributed through C.R. Laurence's vast global networks directly from Jackson's Los Angeles facility. Jackson constantly strives to innovate its designs and technology to better serve its customers.

As the first hardware manufacturer in the US to receive ISO 9001-quality standard certification, Jackson knows the importance of constantly pushing its products and solutions to be the best they can be.
The Best Products for the Job
Jackson's popular transom closer was first designed and patented over 35 years ago. Since then, the company has introduced thousands of well-received products to the market.

The Manufacturer You Can Trust
Jackson manufactures its high-quality products in its new 62,000 sq. ft. Los Angeles facility before distributing them to millions of satisfied customers through CRL's worldwide network.