Pharmaceutical industry company.

SHOP ALL
TOP CATEGORIES
BEST SELLERS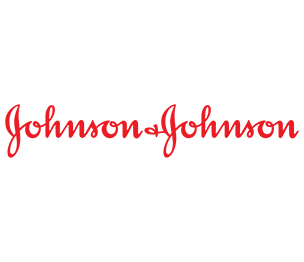 Company Profile
Since 1886, Johnson & Johnson has been a leader in manufacturing healthcare and consumer products, pharmaceutical goods, and medical devices. Headquartered in New Brunswick, New Jersey, United States, the MNC is the world's largest consumer products manufacturer. With a product portfolio ranging from baby oils, soaps, wound care, oral care, and OTC medicines to maintenance and hygiene products like hand sanitizers, the brand serves almost all needs of its consumers.
Vision for Betterment

With excellence as its pursuit, Johnson & Johnson has been a leader in driving the healthcare industry towards betterment. The company's products from mouth fresheners to shower gels and body washes, J&J has proved itself as the pioneer in the healthcare industry.
Humble Beginnings
Johnson & Johnson was founded in 1886 in by Robert Wood Johnson and his sons James Wood and Edward Mead, in New Brunswick, NJ with 14 employees.
First Antiseptic Supplier
The company was the first mass producer of surgical antiseptic supplies including bandages, gauze, and sutures.
Diapers for Infants
Johnson & Johnson introduced the disposable diapers in 1904. They were designed for everyday use.
Baby Products
The company got into the business of making baby products including the popular Johnson's Baby oil in 1936, and other baby products like lotions and soaps followed.
First Aid Cream
The very popular Johnson's First Aid Cream was introduced in 1956. The cream was grease-free and soothing and soon became a household product.
Aiming High
The company kept introducing innovative and efficient products to serve its markets. Currently, the company ranks as No 1 consumer goods supplier in the world.