quick order form
Add items one at a time by entering their sku.
submit purchase order via :
Mail : 208 NW 6th Ave, Hallandale Beach, FL 33009
Phone : 1-954-556-6667
Fax : 1-305-514-0047
Email Id :sales@dkhardware.com
Questions? We can help! 877-509-8040

Use your own order form
OR
Roy Nosek, the founder of Keson Inc, believed, "If a job is worth doing, it's worth doing right." His values and work principles continue to guide our company forward.
Keson continues to grow honestly and ethically by working hard, working smart, and having fun. Our workforce is courteous, helpful, responsive, and well-trained.
The Keson team accomplishes its tasks by aligning service, design, manufacturing, and distribution abilities to meet the specific demands of its customers.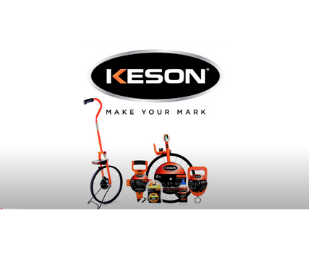 Evelyn Nosek, Roy's wife, proposed naming the company Keson, taken from spelling the Nosek family name backward.
Dependable & User-Friendly
Keson products are dependable, innovative, and user-friendly. At Keson Industries, our final test of quality is complete consumer satisfaction.
We are one of the world's leading suppliers of measuring tools. The brand's measuring tape and measuring wheel find their application in landscaping, telecommunications, paving, survey, road construction, land measurement, fencing, etc.
Keson's good reputation is built upon, "outstanding service that is just as important as outstanding products." This phrase is the driving force behind our success and our future. We ensure the quality of our products by using premium raw materials, exceptional manufacturing, rigorous testing, and precise control measures. Find a range of Keson Industries products here at DK Hardware.

Keson Industries was founded in 1968 in the basement of Roy Nosek's family home in Berwyn, Illinois. In 2018, the Nosek and Scheyer groups combined to create a new business – Keson LLC. Keson Industries is well recognized across North America for producing dependable, user-friendly, and innovative marking solutions for professionals who are enthusiastic about their work. A product with the Keson name is among the best of its kind. The brand's business plan is simple: Outstanding service is just as important as outstanding products. Keson Industries is headquartered in Aurora, Illinois.