Leading Residential Lock Manufacturer.
SHOP ALL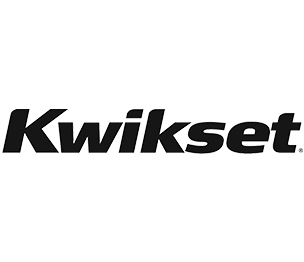 Established in 1946, Kwikset is a leading residential lock manufacturer that has made homeowners feel safe for several decades. Headquartered in Orange County, Calif., the company is a part of Spectrum Brands Holdings, Inc. With an unwavering commitment to meeting the needs of its customers, Kwikset works hard to innovate and improve its portfolio, including keyless entry combination locks, patented SmartKey Security deadbolts, connected home technology, electronic locks, and door hardware with Microban® antimicrobial protection. All the products from the company are available in a wide range of styles and finishes.
With a strong commitment to delivering unmatched security, Kwikset continuously improves its products to meet industry standards. Kwikset's interior and exterior door products provide its customers with high-grade materials, advanced technology, long-lasting durability, and everlasting style, while also guaranteeing the highest level of security.

Kwikset began its journey 70 years ago, founded by entrepreneurs Adolf Schoepe and Karl Rhinehart. Since then, Kwikset has meant security and peace of mind for millions of families.
Kwikset is part of the Hardware and Home Improvement (HHI) division of Spectrum Brands Holdings, Inc., and maintains its headquarters in Orange County, CA.
Innovations for Your Life
Kwikset commits itself to deliver unparalleled security solutions to homeowners. We strive to continuously enhance the features of our products to meet or exceed industry standards.

We design our products to provide the quality, value, and performance our customers demand. Check out our wide array of smart locks.
Kwikset manufactures in ways that conserve natural resources and eliminate the need for advanced technologies.
At Kwikset, we recognize and work towards the betterment of the communities in which our staff live and work. Our engagement in the community is an essential factor in our evolution.