About LCN
Ensure safety and security with door control solutions like door closers, automatic operators, electric strikes, and more
SHOP ALL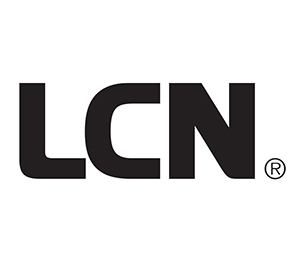 OVERALL CUSTOMER RATING
Company Profile
Discover LCN's comprehensive range of door control solutions tailored for various sectors. Whether it's safeguarding schools, universities, healthcare facilities, government buildings, or multifamily residences, LCN door closers provide the protection, durability, and compliance needed to ensure security and accessibility.
LCN offers a diverse range of door control and security solutions. Their door closers ensure safety, accessibility, and security. Automatic operators enhance accessibility, especially in high-traffic areas like schools and healthcare facilities. Electric strikes improve access control electronically. Exit devices comply with safety and building codes for emergency exits. Power supplies ensure reliable system operation. Surface-mounted and concealed closers offer durability and aesthetics. Fire & life safety closers/holders provide electric hold-open functions for fire doors. High-security solutions resist tampering. Multi-point closers enhance security, and tri-volt magnet options offer versatility. Specialty components cater to unique needs across various industries.
Your Partner in Door Control Solutions At LCN, we understand the diverse needs of professionals in the industry. Whether you're an architect, facility manager, general contractor, locksmith, security consultant, or distributor, our commitment is to provide you with the support you need. We offer comprehensive consulting services, reliable hardware solutions, construction support, and a wealth of resources to streamline your door control projects efficiently.
Prioritizing Safety in Healthcare and Education For healthcare and educational facilities, LCN offers budget-friendly door control solutions that put occupant safety first. Our products are designed to meet the specific demands of these environments, ensuring compliance with accessibility standards, severe weather conditions, and fire and life safety requirements. Boost Your Project's Success When it comes to door control, LCN has you covered. Discover the perfect solution for your project on DK Hardware's website. Power up security, improve safety, and enhance accessibility with our range of trusted door closers and operators. Shop now to experience the LCN difference!
Resources
https://www.dkhardware.com/lcn-ZM133P1.html