TOP CATEGORIES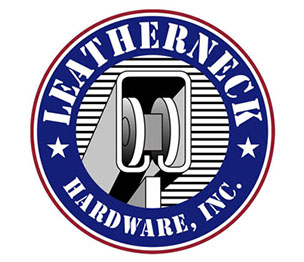 Excellent Options to Elevate Spaces
Space-saving and available in a variety of finishes, Leatherneck's barn-door-style sliding door hardware lines fit all types of spaces. The customizable hardware is perfect for both commercial and residential spaces, including homes, baths, barns, hotels, offices, restaurants, and more. Check out Leatherneck's full product line here.

Since 1977, Leatherneck Hardware has designed and manufactured high-quality sliding door hardware for all types of openings. For over 40 years, the company has continued to stand on its family tradition of creating hardware for aircraft hangar and heavy industrial environments, as well as custom-crafted hardware for residential and commercial spaces. The company is powered by an efficient team that works directly with its trade partners—engineers, builders, architects, property owners and managers, distributors, dealers, and wholesalers—to deliver the industry's best door hardware.

We design hardware that works – everywhere, every time - using quality materials that last. Check out our flat tracks and hangers.
Be it sliding hardware for commercial buildings, aircraft hangars, or high-end homes, customers can always count on Leatherneck's years of experience and service to complete their projects.
We offer the finest lines of customizable door hardware to match the unique needs of all customers. Our products are clean and styled simply to complement any application.

Leatherneck Hardware follows exceptional quality standards, from a product's design phase to its installation.
We offer the customer service that busy professionals need. Our experts provide quick assistance to solve each and every problem.
Be it standard hardware or a precisely customized
product
, Leatherneck is known for delivering its
solutions
at lightning
-fast
speed.