About Leviton Mfg. Company, Inc
Leading manufacturer of Electrical Wiring Equipment in North America.

SHOP ALL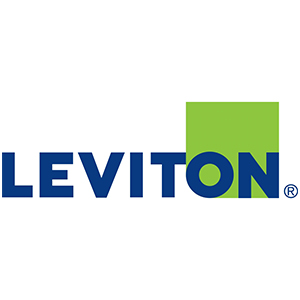 OVERALL CUSTOMER RATING
From our first electrical device in 1906, Leviton has paved the way for generations of people around the world to live and work with greater ease and security. Today, investment in innovation and expansion of capabilities continue to be our hallmarks. Recent product developments such as Decora Smart™, Wi-Fi and Apple HomeKit product lines, Decora® Digital Controls, the industry's first SmartlockPro® Dual Function AFCI/GFCI outlet and the Atlas X-1 Category 8 Cabling System showcase our commitment to helping customers and contractors enhance spaces through functionality and efficiency. Coupled with recent acquisitions, we are poised for even greater success as we deliver smarter, safer, more reliable products to a rapidly changing world.
What sets the Leviton brand apart is our ingenuity. We find ways to do what others can't. We discover solutions to real problems by innovating, engineering, and inspiring. We utilize state-of-the-art manufacturing processes and logistic expertise unmatched in our industry to provide smart choices for smart solutions. Check out our full product line here at DK Hardware.

Isidor Leviton immigrated from Russia to the USA and began a small tin smithing company in 1906. He started by manufacturing mantle tips for gaslighting.
We at Leviton commit ourselves to provide products and services by carefully understanding the needs of our customers.
Since the creation of our first pull-chain lamp holder, we have not stopped pushing forward with innovative products. Check out Leviton's outlets, light switches, and other wiring devices.

We work to create a family of companies that protect, connect, and power the world's most innovative environments.
We pursue opportunities in new markets, optimize profitability, and accelerate the growth domains that empower us to deliver quality solutions.
Leviton promotes an open, honest, and trustworthy culture where each employee is respectful of our customers, vendors, and one another.

Resources
Address
201 North Service Road
Melville, New York 11747 United States
Contacts
800.323.8920
800.832.9538
https://www.leviton.com/en/