About Loctite
World's leading brand for Adhesives, Sealants, and Surface treatments.
SHOP ALL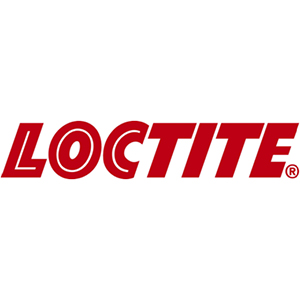 OVERALL CUSTOMER RATING
Company Profile

Dr. Vernon Krieble founded Loctite at Trinity College in Hartford, Connecticut. The brand's first product was a synthetic sealant Professor Krieble had been working on in the chemistry laboratory. Since its founding in 1956, the brand has secured a position as a global sealant and adhesive producer. The brand's product lines include acrylic, anaerobic, cyanoacrylate, hot melt, epoxy, silicone, urethane, and UV/light curing technologies. Also, Loctite offers its services in the consumer and industrial markets globally, covering more than eighty countries. The brand provides more than a thousand types of high-technology adhesives, sealants, and coatings. Also, the brand focuses on providing exceptional customer service through innovative solutions to manufacturing problems.
Loctite invests in extensive R&D programs and leverages the latest advances in technology to come up with exceptional formulations that deliver the best performance. Check Loctite's range of products here at DK Hardware.

In the 1950s, in almost all types of machinery, friction caused wear and tear, loosening of bolts and nuts, and leakages. The father and son duo of Dr. Vernon Krieble and Robert Krieble solved this problem by inventing the first anaerobic adhesive, called threadlocker, in the laboratory of Trinity College, Connecticut.
In the 1960s, Loctite developed the cyanoacrylate – superglue with fast, room-temperature curing adhesive. Loctite has continuously created efficient solutions for "unsolvable" problems throughout its history. 
In 1968, Loctite entered the automobile market by making a product that prevented engine vibration from loose-locking fasteners. In 1975, Loctite did a fantastic job of marketing super glue as a substance that could meet both the demands of the industry and the daily gluing needs at home. The brand was acquired by Henkel AG & Company in 1997.
In 2006, the brand relaunched the Liquid Super Glue range with a shock-resistant formula. It was followed in 2008 by the first flexible instant adhesive formula: Loctite Power Flex. In 2010, the brand launched Loctite Power Easy with a longer curing time. The brand launched Loctite Super Glue Liquid in 2012 and relaunched Super Glue Power Flex in 2014.
Resources
Address
26235 First Street
Westlake, Ohio 44145 United States