TOP CATEGORIES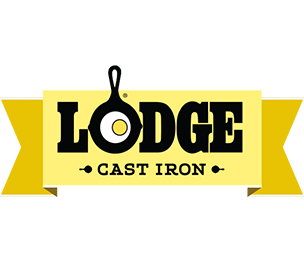 A Legacy of Excellence
Keeping up with its legacy of excellence, Lodge Manufacturing Company offers highly efficient cast-iron cookware and accessories, the company crafts its brand message focusing on domestic manufacturing.
Company Profile
The Lodge Manufacturing Company is America's leading manufacturer of cookware made of cast iron. Found by Joseph Lodge in 1896 in South Tennessee, USA, it was named as The Blacklock Foundry until 1910, it was renamed as Lodge Manufacturing Company in the same year. The company manufactures cookware and cooking accessories. Lodge's offerings include cast iron accessories, cookbooks, fireplace equipment, cooking pots, heat pumps, and many more.

The Blacklock Foundry
The Lodge Manufacturing Company was originally named as The Blacklock Foundry after its owner Joseph Lodge's friend.
Birth from the Flames
The original company earned a lot of success until 1910. It burned down in the month of May in the same year and was reborn as the Lodge Manufacturing Company.
Through the Wars
Under Joseph Lodge, the company became a legacy of quality and grew as an industry leader during the World Wars and Great Depression.
Helping Hand to Employees
The company has always believed that its employees are its greatest strength and has remained by their side at all times, even during the tough times of the 1930s.
Quality-first Promise
The company has always given top priority to quality and continues to thrive on it.
Continuous Evolution
As a family business, Lodge Manufacturing Company continues to follow its traditional expertise. Both the CEO and Chairman of the company continue to evolve the product line and enhance manufacturing methods.