About Mirka Abrasives, Inc.
Leading manufacturer in the Surface Finish technology industry.
SHOP ALL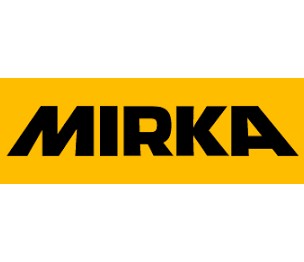 OVERALL CUSTOMER RATING
Mirka Abrasives, Inc. is a leading manufacturer in the surface finish technology industry. We offer a wide range of solutions to help you with surface finishing and precise sanding. Our employees at all manufacturing units work towards developing new patterns to enhance the performance of our sanding and finishing products. We always believe there's a better way, which helps us create a unique approach to new inventions and technologies. This motto moves us, and we never stop improving our products and brand.
We specialize in complete solutions that include abrasives, innovatively developed machines, and polishing compounds. At Mirka, we keep working on improving the products every day to meet the changing needs of the industry. Find a range of products from Mirka Abrasives, Inc. at DK Hardware here.

Our vision is to be a responsible market shaper to enhance the renewal and lead innovation. Our mission is to help workers work more efficiently can save time and energy. We always strive for a better way, which helps us stick to our motto.
Sustainable Industry Shaper
Being a leader in the sanding and finishing products industry, we use insights and proactivity to provide innovative tools to the customers. We are constantly working to make long-term, sustainable improvements across the entire industry in technology, economics, the environment, and working conditions.
Award-Winning Sanders and Polishers
We have made top-class sanders like Mirka® CEROS, DEROS, and LEROS, which have revolutionized sanding in workplaces worldwide. We still focus on improving these patterns again and again. At DK Hardware, you can get your hands on some of the top-class products, including Orbital Sander, Electric Random Orbital Sander, Denibbing File, and many other products as per your requirements.
Since the inception of Mirka 80 years ago, we have had our passion for exceeding our expectations by introducing innovative products into the industry for sanding and finishing. Slowly and gradually, we started expanding globally, and by 2021, four of our power tools won the "World Tool Award." The winners were: Mirka® AOS-B, Mirka® ARP-B, Mirka® DEOS, and Mirka® DEROS.
Resources
Address
Pensalavägen 210
Jeppo, Finland 66850 United States
Contacts
+358 (0)20 760 2111
https://www.mirka.com/en/