About Moen
Designs superior quality Kitchen and Bath Faucets, Kitchen Sinks, and Bath Safety products.
SHOP ALL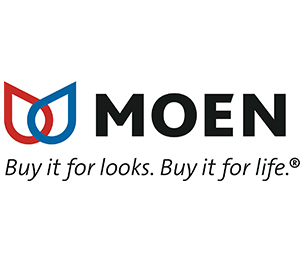 OVERALL CUSTOMER RATING
Established by Al Moen in 1956, Moen is North America's number 1 faucet brand that designs superior quality kitchen and bath faucets, kitchen sinks, showerheads, accessories, garbage disposals, and safety products. Moen is dedicated to designing and delivering beautiful products that last a lifetime - all over the world. Learn about our Moen philosophy, people who work at Moen, and even learn how you can join the team. Your everyday inspires our everyday, and that's nothing new at Moen. Since day one, we've used customer insight to drive our design process. Our long history of creating innovative and reliable products and timeless styles remains.
Dedicated to designing and delivering aesthetically appealing and functionally efficient products, Moen thoughtfully leverages the opinions of architects, designers, and consumers to achieve the right products with the right quality, ideal for elevating any environment. Check out our product line here at DK Hardware.

Moen began its journey in Seattle in 1937, when a young Al Moen turned a problem into a solution by introducing an invention that would revolutionize plumbing.
Moen sets the standard for beauty, durability, and innovative design, offering a wide range of faucets that perfectly balance your water pressure.
We at Moen are inspired by perfection. Our company welcomes innovation, dependability, and exceptional service that we provide for all our customers across the world.
We developed a global community investment plan that connects us to social causes and non-profit organizations, aligning with our corporate philosophy.

Moen puts the consumer at the center of our design process. The insights of our customers encourage the production of our innovative products.

We appreciate originality, innovation, and opinions of our staff. By utilizing their full potential, we uphold the core values of our operating philosophy.

Resources
Address
25300 Al Moen Drive
North Olmsted, Ohio 44070 United States