TOP CATEGORIES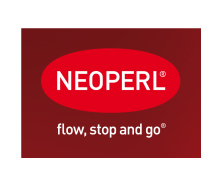 A leading partner for high-quality plumbing components, The Neoperl Group offers drinking water solutions that are custom-made to meet your requirements. We commit ourselves to continuous improvement by accommodating changing situations and implementing new approaches. Check out our product line here.

Whether in the kitchen, bathroom, or shower – Neoperl is involved almost everywhere that drinking water is used. You will probably come into contact with Neoperl products several times a day without even realizing it. The origins of our company, which today operates worldwide, go back more than 60 years and are rooted in Germany and Switzerland. Over the last 60 years, the company has steadily expanded its range of products. It now covers the manufacture and sale of a wide range of products: faucet aerators, flow regulators, check valves, on/off valves, diverters, kitchen/connecting/shower hoses, and various accessories.

We at Neoperl provide original and advanced drinking water solutions to plumbing industries across the world.

The Neoperl Group employs around 1,800 people in 16 countries worldwide. We supply leading faucet, plumbing, and appliance manufacturers (OEMs), as well as commercial and retail businesses in many countries.

We understand our responsibility towards our environment and create products that contribute to climate and its preservation.

We consider local conditions to develop country-specific solutions and innovative products in close association with our international sales unit. Check out our adapters and aerators for faucets.
As a family-run business, we benefit from a quick decision-making process. While remaining true to our roots, we are ready to tap into new markets across the world.

State-of-the-Art Technology
We depend on advanced technology and a high level of automation to maintain our leading position with high-quality products.