About Norcon Communications
Manufactures high-quality Sound systems and Intercoms.
SHOP ALL
TOP CATEGORIES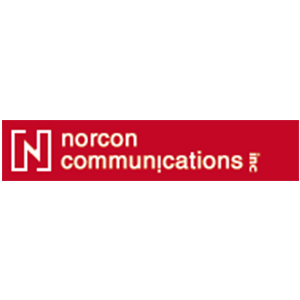 OVERALL CUSTOMER RATING
Company Profile

Norcon Communications is the top solution provider for the most challenging communication applications. Its products are widely used in toll-booths, jails and other facilities where communication is as important as security. The company's workforce prides itself on its extraordinary service, keeping customers working safely and efficiently. Norcon was founded in Inwood, New York in 1952 and has been owned and operated by the same family since 1980.
A good transaction window may protect your business, but it can also make it more difficult to communicate. Norcon's Talk-Thru intercom makes talking through windows easier than ever. Browse the company's product line today to find the right speak-thru for your business!
Engineered Solutions
Norcon's communication solutions provide an easy and efficient way to communicate through glass or any barrier. They are easily installed in transaction windows, countertops, doors, walls and more.
Widely Used
Norcon's patented Talk-Thru units are the most popular ticket window intercoms in the world. They are the top choice for the most recognizable institutions, from Madison Square Garden to JFK Airport

Safety First
Norcon's communication solutions play an important role in business transactions, protecting your employees and property from harm while allowing for clear interaction with customers.
Quality That Lasts
Norcon's dependable and versatile products are made with high-quality materials. Many also feature bullet-resistant options.


Custom Solutions
Norcon is determined to solve your communication problems, providing custom products that accommodate any building requirements.
A Family Business
Norcon is a family-owned and operated enterprise that continues its 70-year commitment to providing outstanding service and innovative solutions.
Resources
Address
510 Burnside Avenue
Inwood, New York 11096 United States
Contacts
Email: info@norconcomm.com
(516) 239-0300
(516) 239-8915
https://www.norconcommunications.com/