About Omnia
Stylishly designed and exceptionally functional Architectural Hardware.
SHOP ALL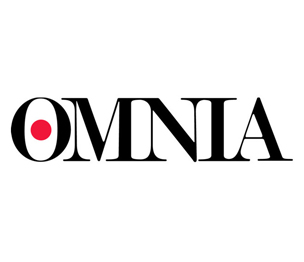 OVERALL CUSTOMER RATING
Company Profile

Since 1964, OMNIA Inc has served the industry with stylishly designed and exceptionally functional architectural hardware. With a strong commitment to product innovation and personalized customer service, the company has become an emblem for excellence among architects, property owners, and project designers.

A commitment to "being the best" guides and motivates OMNIA to innovate, improve and focus on the details of its products. From locksets to cabinet hardware – every single product line reflects OMNIA's dedication and commitment to its core values.

OMNIA History
OMNIA Industries, Inc. was established in 1964 with the purpose of introducing a new concept of enhanced decorative and functional hardware, such as latches, door stops, locks and accessories, and other products at affordable prices.
Pride and Passion
The team at Omania shares a common pride in our work and the passion to continually challenge ourselves. This unites our workforce for offering a line of quality products along with unmatched customer service.
Versatile Team
Our team comprises members who have been with us for more than 20 years, offering wisdom and precious knowledge base. In contrast, the newer staff has contributed vitality and fresh approaches to our services.
Global Customer Base
OMNIA markets its products through the most renowned retail stores and wholesalers in the business. It maintains a well-established customer base throughout the world.
Being Our best
"Being our best" is what motivates and keeps the workforce going at Omania. We give minute attention to every detail, from designing to quality, from selling to customer service.
Reputation
OMNIA has earned its well-acknowledged name for excellence amongst architects and project designers, due to its product innovation and a dedication to offer exceptional service.