TOP CATEGORIES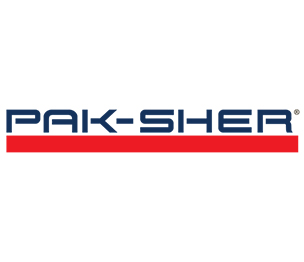 Pak-Sher manufactures plastic take-out bags, food storage bags, deli bags, and food-handling products. In Kilgore, Texas, the company effectively completed an economic development performance agreement, investing more than $1,327,000 and maintaining 169 employees over a three-year period. For a total incentive of $53,080, Kilgore Economic Development Corporation paid the company $17,693 per year over the three years. According to the company, Troy Fischer has also been named the new president of Pak-Sher. Troy formerly worked at Henry Wurst, Inc., where he oversaw various divisions and was the company's go-to expert on process improvement. Troy oversaw numerous process improvement projects for the company's multiple divisions, including an innovative workflow automation method for Xerox that was featured as a case study in Real Business Magazine.
Pak-Sher has been an innovator in the design and manufacture of carryout and kitchen prep packaging since the early 1970s. It has a track record of innovative product development, long-term commitment to the environment, and superb quality and customer service. All these, combined with the solid management team, ensure the company continues to grow, grow green, and explore new market opportunities. Find a range of products from Pak-Sher here at DK Hardware. 
Since the early 1970s, Pak-Sher has been a leader in the design and production of kitchen prep packaging and carryout for the food service sector. Many of the packaging items developed by Pak-Sher are still in use today in the restaurant, deli, and supermarket industries. Originally designed for servicing delis, pop-up Quicksheets® are now utilized by tens of thousands of eateries and grocery stores across the country. To reduce potential cross-contamination in kitchens, the company recently developed the simple on/off food handling Sher-Mitt®, which local health departments are now suggesting.
Step Towards Sustainability