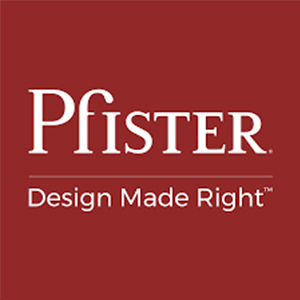 At Pfister, our brand promises to enhance your everyday experience with water through thoughtfully crafted fixtures. We deliver through complete integrity, regard and teamwork, and positivity. We make faucets with a purpose to make sense to your life and improve it in a small but real way.
With over a century of experience in the faucet industry, Pfister is a globally renowned company specializing in innovation, design, and product value. Quality, performance, service, and cost-effectiveness being the foundation of our company, we deliver innovative products that are elegant, practical, and are backed by a lifetime guarantee. Our designers work in unison with our sales and technical teams to ensure that products are designed, keeping in mind customer demands, preferences, and manufacturing innovations.
Our motivation comes from an in-depth understanding of the latest designs and trends that have been prevalent in the past.
We at Pfister feel are constantly improve, delivering eco-friendly models and strengthening them with advanced technologies.
The design team coordinates with our marketing and engineering units to make sure the products are designed according to customer preferences.
Originally known as Price Pfister, Pfister was established by Emil Price and William Pfister in LA in 1910.
We continually make enhancements through advanced production techniques and testing, for delivering a value-based product.
Our faucets and other products come with a promise of being leak-free and a guarantee on finish and their function.