About RectorSeal
Serving Heating, Ventilation and Air Conditioning (HVAC/R), Plumbing, Electrical, and Construction markets.

SHOP ALL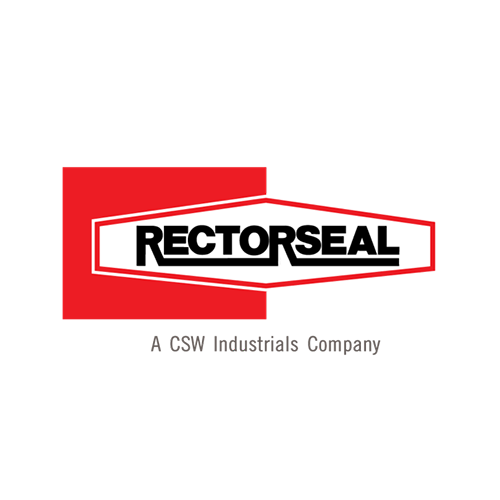 OVERALL CUSTOMER RATING
In 1937, RectorSeal started as a manufacturer of specialty chemical sealants. We provide innovative solutions to the professional trades, help professionals in the heating & cooling, electrical, plumbing, and construction industries perform their work quickly and with more excellent reliability. We have developed today a robust line of chemical, mechanical, and fire-stopping products.
Innovations for The Trades Since 1937. 1500+ Products, 100+ Trusted Brands, 4 Market Segments. 500+ Accreditations, On-Site UL, approved testing lab. We're more than just a chemical company, with 80 years of a proven track record in significant contractor markets.

We have invested in talented chemical and mechanical engineering teams and on-site UL certified testing facilities to commercialize products and build unique partnerships with industry leaders.
We take the quality of our products seriously and ensure that they meet the needs of contractors on any job site.
Recognized for Innovation Consistently
We regularly receive Dealer Design awards from industry-leading publications for our nonstop growth and innovation.
Committed to an Ownership Culture
Our employees partially own us through the Employee Stock Option Plan (ESOP), ensuring that the team is committed to thinking like owners.
Resources
Address
2601 Spenwick Drive
Houston, Texas 77055 United States