About Renown
Providing a wide range of janitorial products and specialty items to meet diverse cleaning needs.
SHOP ALL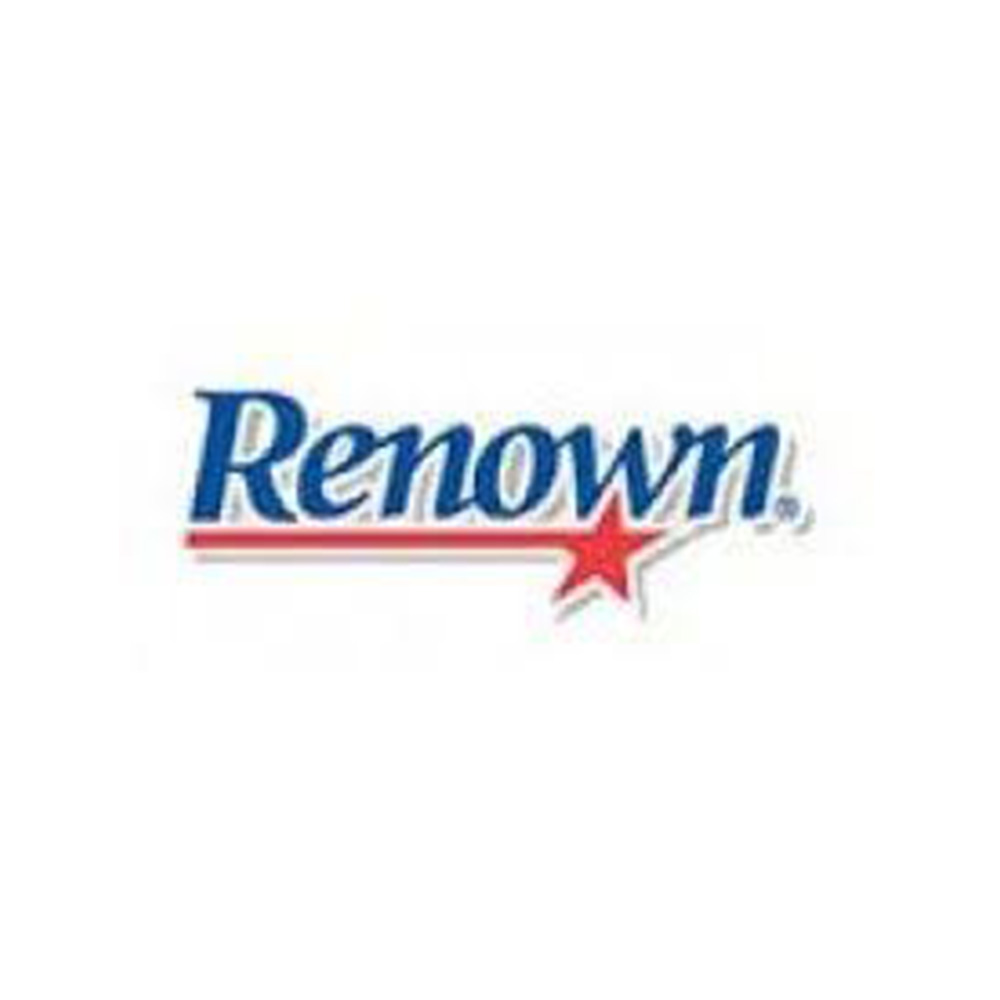 OVERALL CUSTOMER RATING
Company Profile
Renown is a prominent brand known for providing janitorial supplies and equipment, dedicated to assisting businesses and organizations in maintaining clean and sanitary facilities. Renown is part of Interline Brands, one of the largest national distributors of maintenance, repair, and building products in North America. With sales nearing $2 billion, Interline Brands serves over 175,000 customers and holds leading market positions in Commercial/Institutional, Multifamily housing, and Residential end markets.
Interline Brands' 4,400+ associates work tirelessly to offer comprehensive supply chain solutions. This includes providing next-day delivery to 98% of the U.S. population, offering a vast merchandise selection encompassing over 150,000 national and exclusive branded products, implementing cutting-edge supply chain and ecommerce technology (recognized as an internet retailer Top 100 company), and delivering specialized expertise tailored to various end markets. Renown, as part of the Interline Brands family, plays a crucial role in fulfilling the janitorial needs of businesses and organizations, contributing to a cleaner and healthier environment.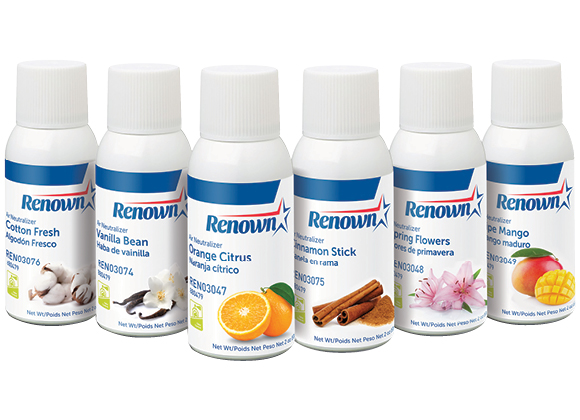 Renown offers a wide range of janitorial products and equipment to help businesses maintain clean and sanitary facilities. This includes Cleaning Chemicals (e.g., All-Purpose Cleaner, Disinfectant Cleaner), Cleaning Tools & Supplies (such as Mops, Brooms), Dispensers & Restroom Equipment (like Soap Dispensers, Trash Cans), Equipment & Equipment Parts (including Floor Buffers, Vacuum Cleaner bags), Odor Control solutions, Paper Products (Paper towels, Tissues), Skin & Personal Care items (Hand Soap, Gloves), and Can Liners & Trash Bags. Renown also provides specialty products like Floor Finishes, Disinfectants, and Spot Cleaners to address specific cleaning requirements. With its extensive product selection, including specialty items, Renown is dedicated to helping businesses and organizations maintain clean and sanitary facilities effectively.
Meeting Unique Cleaning Needs
Interline Brands, with Renown as one of its leading brands, goes beyond product offerings to provide comprehensive solutions. With a dedicated team of experts, Interline Brands ensures businesses and organizations receive efficient supply chain solutions, including next-day delivery to the majority of the U.S. population. Interline Brands' extensive merchandise selection features over 150,000 national and exclusive branded products. Innovative supply chain and ecommerce technology make Interline Brands an internet retailer Top 100 company.
Comprehensive Solutions Beyond Products
Interline Brands possesses specialized end-market expertise, assisting customers in meeting their unique cleaning and sanitation needs. Whether it's solving customer challenges or delivering top-notch janitorial solutions through the Renown brand, Interline Brands is the trusted partner for a cleaner environment.
Discover a wide range of Renown janitorial products at DK Hardware, your trusted source for cleaning supplies. From cleaning chemicals to equipment parts and specialty solutions, we offer top-quality Renown products to keep your facilities clean and sanitary. Enjoy the convenience of transparent pricing, efficient ordering, and expert support with DK Hardware.