About Sargent
Leading manufacturer of Architectural Hardware for new and retrofit applications.
SHOP ALL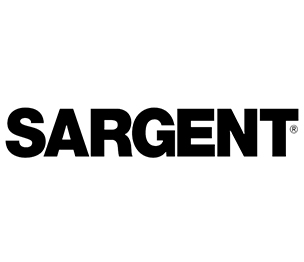 OVERALL CUSTOMER RATING
Sargent, a brand of ASSA Abloy, was founded in the early 1800s and is a leading manufacturer of architectural hardware and locking products for new and retrofit applications. The company has strengthened its position as the market leader with strong growth for electromechanical products. The brand's products are installed in many types of buildings, including commercial, healthcare, industrial, and educational, and are "key" to the security of them all. The company has grown over more than 25 years and acquired 19 companies, for example, Luxer One, Crossmatch, and Bruken. Forbes recognized ASSA ABLOY for the fourth time as one of the world's most innovative companies.
We are a Swedish conglomerate offering products and services ranging from locks, doors, gates, and entrance automation. Our high-standard products include controlling identities with keys, cards, tags, mobile, and biometric identity verification systems. ASSA Abloy has made over 200 acquisitions. Find a range of Sargent products here at DK Hardware.

Sargent hardware caters to customers all around the world. We provide solutions to homes and businesses operating in various industries.   
With our innovative products, Sargent enables safe, secure, and convenient access to physical and digital places.
We offer products and services related to openings, such as locks, doors, gates, and entrance automation solutions. We have exit devices, cylindrical locks, and cylindrical rim plugs, to name a few.
We provide access solutions, trusted identities, entrance automation, and service for institutional and commercial customers and the residential market.
Resources
Address
100 Sargent Drive
New Haven, Connecticut 06511 United States
https://www.sargentlock.com/en/